NASA's Juno spacecraft has gathered new data that leads researchers to believe there are organic compounds located on the surface of the moon Ganymede.
The new research has been published in the paper Nature Astronomy and details an observation made by Juno on June 7, 2021, where the small spacecraft imaged the surface of the planet in infrared. Juno conducted this fly-by at an altitude of 650 miles, and according to the paper, it yielded results that indicated the abundant presence of salts and organics in both dark and bright terrains that are protected by the moon's magnetic field.
So, what does this mean? According to Scott Bolton, Juno's principal investigator from the Southwest Research Institute in San Antonio, these results indicate the remnants of a deep ocean that made its way to the surface. Notably, Ganymede is the largest of Jupiter's 79 moons, with a diameter of 3,273 miles. It's the ninth-largest object in the solar system - even bigger than the planet Mercury and dwarf planet Pluto. NASA's Galileo spacecraft detected the presence of a liquid ocean deep beneath its icy shell in the 1990s.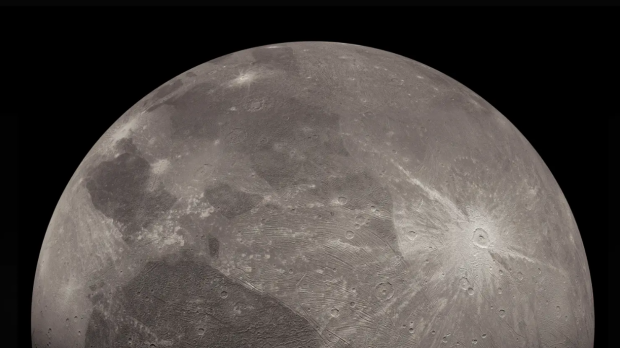 For more information on this story, check out NASA's blog post here.