Mushkin add Vapor Chamber cooling to RAM
Ascent Redline and XP memory.

Published Wed, May 7 2008 12:39 AM CDT
|
Updated Tue, Nov 3 2020 12:38 PM CST
Mushkin is a company we haven't heard much from in recent times but they are back today with the announcements of its latest memory products.
Developed by Celsia Technologies, the new Ascent Redline and XP memory is said to be able to raise the bar in performance by employing the use of eVCI (enhanced Vapor Chamber Interface) cooling technology, which Mushkin claims is the current state-of-the-art technology when it comes to heat spreaders.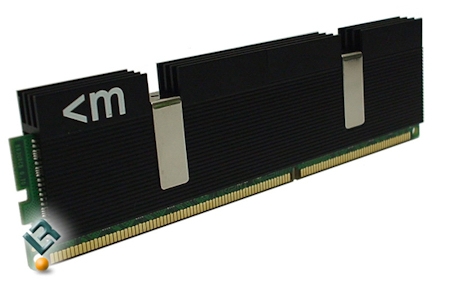 Available now through Mushkin authorized resellers there is the Ascent XP with a 4GB (2x2GB) XP2-8500 5-5-5-15 kit and Ascent XP3-16000 (designed for Nvidia 790i-chipset motherboard) can reach speeds of DDR3-2000.
DENVER, CO May 6, 2008 - Mushkin, Inc. (www.mushkin.com), a global leader in high-performance computer products, announced the launch of a new high performance line of memory modules aimed at the power gamer market. Called Ascent, the new line raises the bar on its Redline and XP premium memory offering by using eVCI (enhanced Vapor Chamber Interface) cooling technology, the current state-of-the-art in heat spreaders.

"By combining high frequency memory chips into a package uniquely designed to handle increased heat and voltage demands, the Ascent product line offers gamers and other PC enthusiasts a new level of performance," said Brian Flood, director of product development for Mushkin. "The line boosts maximum performance by keeping the memory chips up to 48 per cent cooler using Celsia's new eVCI technology."*

At the heart of Mushkin's eVCI cooling solution are two 123mm x 25mm liquid filled copper vapor chambers developed by Celsia Technologies (www.celsiatech.com) that are encased on the outer dimensions by high conductivity 6063 aluminum alloy. In direct contact with 95% of the memory chip surface area, the vapor chambers effectively eliminate hot spots on the chip and quickly transfer heat to the aluminum where it is dissipated into the surrounding air.