Twitch is officially dropping support for the Nintendo Switch, with the official word from the company stating that from "November 6th 2023, new users will no longer be able to download the Twitch app in the Nintendo eShop." On top of that, existing users will no longer be able to access the Twitch App on the console from January 31, 2024.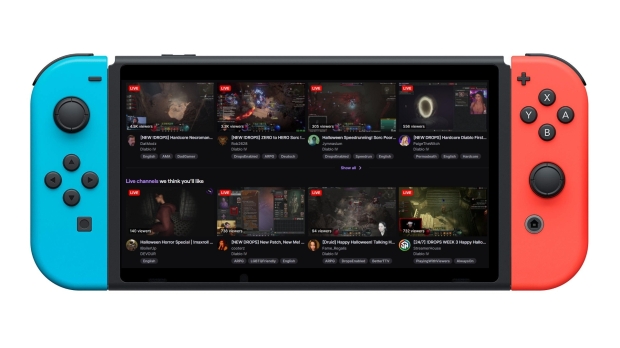 In a statement supplied to IGN, a Twitch representative added that Nintendo remains "a valued partner" and that the decision to remove support was a "difficult" one to make. Interestingly, Twitch did not provide a reason as to why it was being removed.
The reason for this comes down to the Twitch App for the Nintendo Switch being relatively new - it launched in late 2021, a full four years after the console's debut.
Even so, it arrived in a pretty bare-bones state, with users only being able to watch streams on the handheld and not stream directly from the Switch. In addition to this, chat functionality was a situation where you had to use your smartphone to be able to view and engage with audiences.
One of the reasons why the app might be getting removed at this point could be due to all of the rumors out there pointing to a potential Nintendo Switch 2 arriving sometime in 2024. The console hasn't been officially announced, but there have been several leaks confirming that it is set to feature drastically improved NVIDIA hardware based on the Ampere architecture with support for DLSS, including the new DLSS 3.5 Ray Reconstruction technology.
The Nintendo Switch has been Nintendo's most successful 'always online' console to date, and with rumors also pointing to backward compatibility and digital libraries moving forward with players for the first time in the company's history - perhaps Nintendo is looking closely at streaming. And with that, work with Twitch to integrate streaming and a more expanded presence on the console.
Or maybe the bare-bones Switch Twitch App wasn't being used by many people at all, and the company will try again later.