Microsoft's new early-access monetization method is apparently paying off, at least in the United States.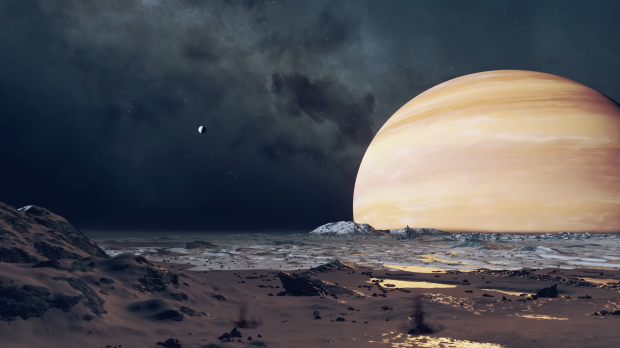 Although Starfield skipped Sony's market-leading PlayStation console and stayed exclusive to Xbox and PC, Bethesda's spacefaring RPG has performed exceptionally well. Starfield was the best-earning premium game in the United States for September 2023, analyst firm Circana has revealed, further highlighting the potentiality for Xbox's newly expanded business model.
The data combines sales of all forms of Starfield that were made in the U.S., including the base $69.99 game, the $99.99 deluxe edition, the $299 Constellation edition, and the $34.99 premium edition upgrade which included early access for Xbox Game Pass subscribers. Circana included both digital and physical retail sales of Starfield in their top 20 best-earning games for September 2023.
"Starfield was the best-selling game of September, instantly becoming the 7th best-selling game of 2023 year-to-date. Starfield ranked as the best-selling title of the month across both Xbox and PC, with PC being its lead sales platform," Circana analyst Mat Piscatella said on Twitter.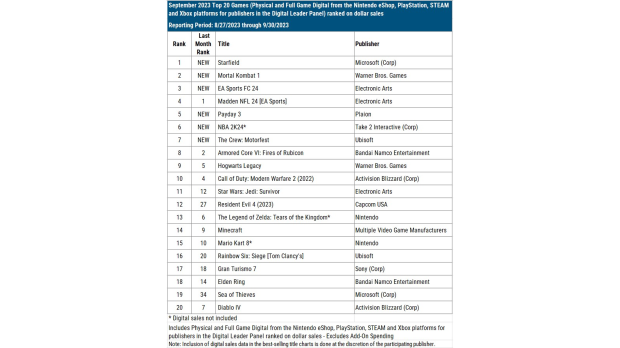 With all of those revenues added up, Starfield was September's best-selling game in dollar sales, beating out competitors like Mortal Kombat 1 and EA Sports FC 24.
This data reinforces Microsoft's new early access-oriented upgrade path is moving the needle in its favor. One point to remember, though, is that new Bethesda games launch every handful of years--Fallout 4 released in 2015--and the rarity of these games makes it more of a special event for gamers.
PC being the top platform for Starfield also is not a surprise given Bethesda's penchant for robust mod support on the platform. Although Starfield does not yet have official mod tools, Nexus Mods is filled with a bunch of nifty additions to the game.