With Halloween only a few weeks away, a Minnesota man has broken the world record for growing the heaviest pumpkin - or the jack-o-lantern of all jack-o-lanterns.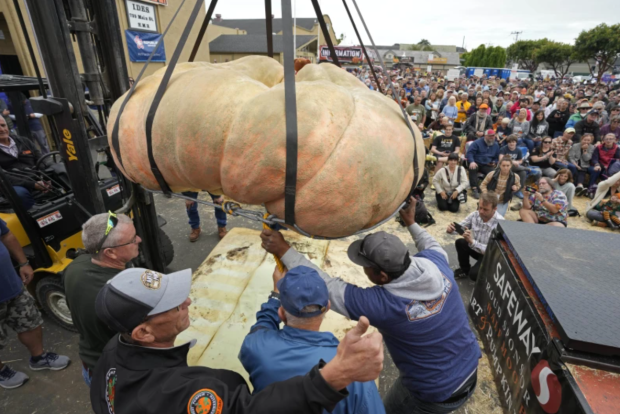 The new world record was set on Monday in California when Travis Gienger of Anoka, Minnesota, weighed his behemoth pumpkin that measures 2,749 pounds, breaking the previous world record of 2,702 pounds set by an Italian man in 2021. So, what was his secret to success? Science, of course, or more specifically, horticulture, a field of study that specializes in the cultivation of plants in gardens and greenhouses.
Gienger is a horticulture teacher at Anoka Technical College and has been growing pumpkins since he was a teenager, inspired by his father's aspirations to grow pumpkins. Gienger said that he decided to give his pumpkins extra care this year by watering them up to 12 times in a day, and feeding/fertilizing them more than usual. The accomplishment of now being the world record holder for the world's heaviest pumpkin came with a $30,000 prize check.