Solar storms can be a real issue, but luckily, Earth hasn't been smacked by an extremely severe one in many years. However, it was in the past, and the impact was tragic.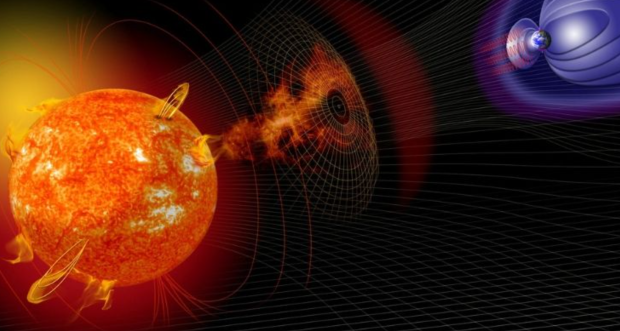 The most intense solar storm recorded in history was the 1859 Carrington Event that resulted in a global aurora display, telegraph systems being wiped out, fires, and overall chaos. These solar storms are caused by outbursts from the Sun. The charged particles ejected from our local star collide with Earth's magnetic fields and upper atmosphere, creating a geomagnetic storm or solar storm.
While these geomagnetic storms are relatively common on Earth, there is always the potential for a solar storm comparable to the Carrington Event, and that would be catastrophic. Infrastructure such as GPS systems, satellites, telescopes, and electricity grids could be at risk of being knocked offline. Researchers have discovered evidence of a solar storm that is now considered to be more intense than the Carrington Event.
The scientists found the evidence within rings of ancient trees. These trees were sub-fossilized, not fully fossilized, and were discovered near the banks of the Frozen River in the Southern French Alps. The tree samples contained huge spikes in radiocarbon, an element that rains down on Earth during a solar storm. Researchers dated the intense event back to just over 14,000 years ago, which coincides with evidence that was found in ice cores in Greenland of a major solar storm happening approximately 14,300 years ago.