Windows 11 has only just got the Copilot feature, as part of the recent Moment 4 update for the OS, but the AI assistant is already being used to display ads to users according to a report.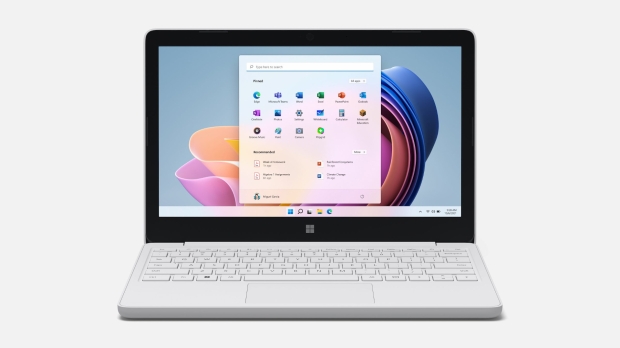 Windows Latest spotted that when using Copilot, some queries result in small ads popping up in the side-panel for the AI.
The example provided is a query comparing Amazon Prime Video to Netflix, which produced an advert at the end of the answer linking through to Amazon's streaming service.
This wasn't a nudge or suggestion - the kind of stuff Microsoft has been putting in Windows 11 already, such as what it calls 'badging' to promote its own services in parts of the interface - but an outright advert (labeled as an 'ad' in fact).
The key here might be feedback. While there's no way to turn off ads in Copilot right now, perhaps when folks using the AI assistant see adverts, the complaints within the Feedback Hub (and elsewhere) could persuade Microsoft to rethink this strategy - if there's enough volume of unhappy Windows 11 users, mind.
That said, seeing as Microsoft announced quite early on that it intends to monetize Bing AI with adverts - and Copilot is basically a beefed-up Bing AI on the desktop - this move comes as no great surprise. And getting Microsoft to change course on these ads may prove more challenging than it should ideally be.
In our opinion, there's no place for adverts, or recommendations, nudges, or other prompting, in Windows 11, at all - this is an operating system folks have already paid for. By all means, put options in to turn on such features if people want them, but don't force these measures on Windows 11 users (and at the very least, include an option to turn them off).
If Windows 11 was free, well, that would be a different matter - but it isn't. So why should people have to pay twice, in effect, shelling out an initial outlay for the product, and then having to deal with adverts popping up here and there? They shouldn't, quite simply, but this appears to be an avenue that Microsoft is intent on exploring.
To be fair to Microsoft, it has been developing the powers of Bing AI significantly throughout this year, and the AI has got considerably sharper all-round.
The latest bolstered capability is a huge leap in terms of Bing's image creation chops, but the excitement generated by the improved Dall-E 3.0 image generation has meant a massive rush to use it - with unfortunate side-effects. Microsoft is now rushing out GPU shopping, we're told, to remedy the situation...