Mark Zuckerberg, the CEO of Meta, has appeared on the Lex Fridman podcast to demonstrate bleeding-edge technology currently being developed at Meta.
When Zuckerberg first announced the creation of the Metaverse, the market didn't necessarily respond as well as the Facebook creator may have anticipated, especially following the release of Meta-created VR experiences that were cartoonish, lacked detail, and overall very barebones. However, Zuckerberg is seemingly on the way to reversing that bad taste in your mouth when you hear the word Metaverse with the release of a new technology that enables seamless communications with photorealistic avatars.
The Facebook creator sat down for a podcast with Lex Fridman to demonstrate the technology, where Zuckerberg and Fridman can be seen wearing the Meta Quest Pro headset and communicating with each other through photorealistic avatars from different cities. So, what is exactly happening here? Zuckerberg explains that he and Fridman were required to take a computer scan in Pittsburgh, which mapped all of the individual's facial expressions, muscle movements, aesthetics, and more to create a custom codec.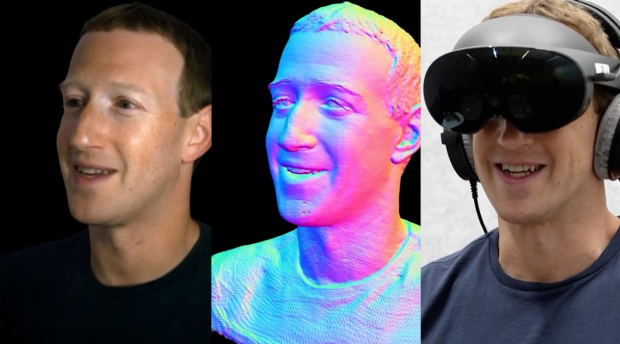 The scan of the individual is then placed into the virtual world, which the user takes command of when they put on the headset. The photorealistic quality is currently only from the shoulders up, with Zuckerberg saying that Meta is working on the legs.
Notably, the Meta CEO said that the company received feedback from the public that indicated "people have a hard time with the fact that the avatars are so expressive and don't feel as realistic in that environment. So I think something like this could make a very big difference for those remote meetings," - which is a clear reference to the criticisms of Meta's cartoonish avatars.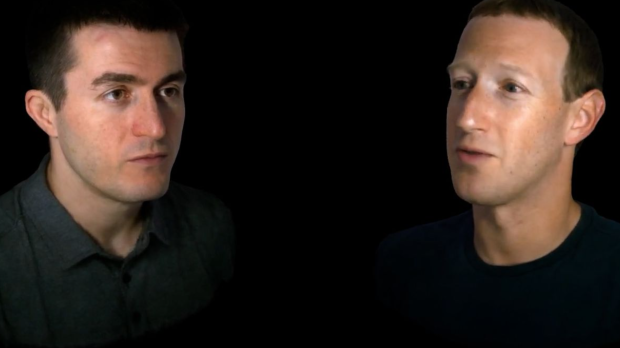 So, what will this technology be used for? Zuckerberg says that individuals will be able to use this technology to communicate in a very human way from a distance. Business meetings, therapy, podcasting, interviews, and any other way that communication is necessary could be achieved remotely through the use of custom codecs.
Fridman describes the experience as "incredible" and says that it's unbelievable how Zuckerberg "feels" like he is sitting across from him when he isn't in the physical world. Furthermore, the Meta CEO says that business meetings could adopt the technology, and companies could have meetings where many members are present in the physical world, while others are not.
The future of this technology, at least according to Zuckerberg, will be individuals scanning themselves with a smartphone-like device and creating their own custom codec that's converted into an avatar in the Metaverse. Users will then be able to participate in various communication-based activities, perhaps even live events such as stand-up comedy shows, track events, or various other activities. The possibilities are seemingly endless with this level of photorealism.
However, it seems we are many years away from being able to scan our faces with our smartphones to produce this level of photorealism, and that is without any of the ethical questions surrounding privacy being raised.