A new record has been set for the longest time spent in space by an American, with the welcoming home celebrations beginning immediately for Dr. Frank Rubio, who landed safely back on Earth with his fellow crewmates on Wednesday.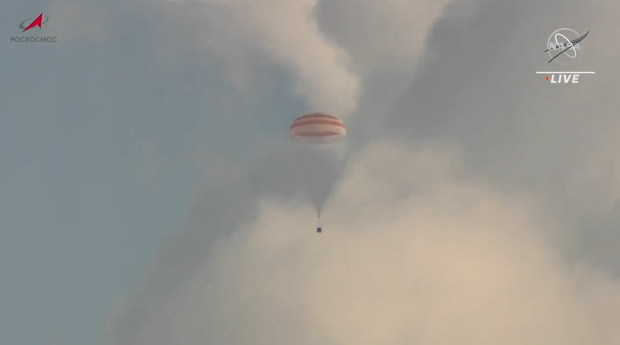 Rubio spent a record-breaking 371 days in space aboard the International Space Station (ISS) and on Wednesday departed the floating laboratory with Roscosmos cosmonauts Sergey Prokopyev and Dmitri Petelin, at 3:54 a.m. EDT, eventually touching down southeast of the remote town in Dzhezkazgan, Kazakhstan.
Notably, Rubio launched from Earth on September 21, 2022, alongside Prokopyev and Petelin, and after a delay in his mission duration, which prolonged his stay, Rubio clocked up 371 days in space. More than any other US astronaut. During his time spent aboard the ISS, the NASA astronaut orbited Earth 5,936 times, journeyed more than 157 million miles, or approximately 328 trips to the moon and back, and saw 15 spacecraft arrive at the ISS.
Rubio broke the previous record of 355 days that was held by NASA astronaut Mark Vande Hei.
"Frank's record-breaking time in space is not just a milestone; it's a major contribution to our understanding of long-duration space missions. Our astronauts make extraordinary sacrifices away from their homes and loved ones to further discovery.

NASA is immensely grateful for Frank's dedicated service to our nation and the invaluable scientific contributions he made on the International Space Station. He embodies the true pioneer spirit that will pave the way for future exploration to the Moon, Mars, and beyond," said NASA Administrator Bill Nelson.