Payday 3 has met the ultimate foe for all video games: Controversy.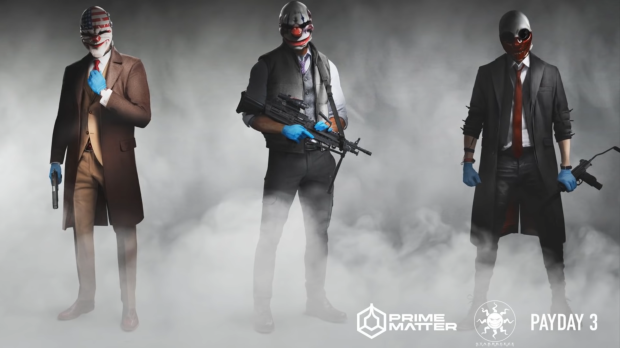 After many years of development, Payday 3 is finally out. The reception has been fiery to say the least. Gamers are up in arms over Payday 3's controversial always-online requirement, a policy that made the game practically unplayable at launch.
Payday 3, like most live games, had some server issues when it released yesterday. But unlike the original Payday games, Payday 3 can't be played offline, so gamers simply couldn't check out the new heist shooter that they just purchased. The backlash has been quick: Payday 3 is currently sitting on a mostly negative rating on Steam.
The technical hiccups aren't the only problems that Starbreeze is facing. Gamers are complaining about a number of new changes with Payday 3, including UI, no ability to stay in a party with previous players, no safe houses, Nebula accounts being required to play, and other puzzling decisions.
Starbreeze CEO Tobias Sjogren has formally apologized for Payday 3's launch issues, saying:
"We are so sorry that the infrastructure didn't hold up as expected, and although it's impossible to prepare for every scenario - we should be able to do better. We work tirelessly until we have restored all services and our players can get back to heisting again without issues!"
The launch woes and controversy come at a time where embattled games-maker Starbreeze needs a win. While Starbreeze isn't assuming full financial risk should Payday 3 ultimately fail to meet expectations, the company very much wants Payday 3 to be a hit.
On the brink of bankruptcy for many years with the fate of the company hanging from a frayed line, Starbreeze partnered with Plaion (formerly Koch Media/Deep Silver) to published Payday 3. Under the agreement, Plaion would help with development costs, marketing, and worldwide distribution in exchange for a portion of Payday 3's proceeds. The deal will also cover 18 months of post-release content.