Embracer Group could sell Gearbox Entertainment, one of its largest operating divisions, in an effort to save money and reduce costs.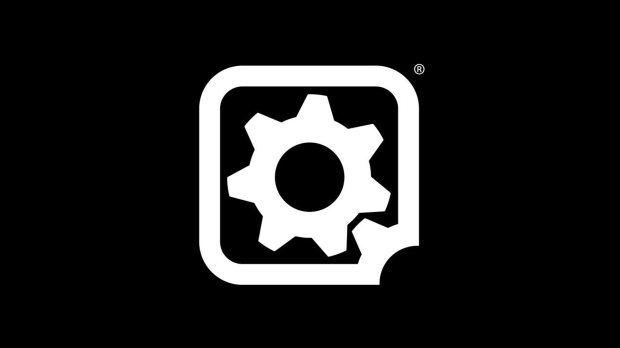 The games industry is currently at a crossroads. Record years of pandemic spending has also catalyzed investment costs as boards and investors try to sustain continued growth. But nothing is certain in the games industry--games are expensive, take millions of dollars, and many long years to make. Salaries are also rising to offset inflation, throwing another bit of volatility to an already-hazardous medium.
Now publishers are trying to get control over spending budgets, costs, and debts as much as possible. This has led to the layoffs of thousands of game workers across some of the biggest names in gaming. Others, like the once-mighty Embracer Group, are now open to selling off parts of their video games
Reports indicate that Embracer Group is poised to sell Gearbox Entertainment, one of its most important segments. Gearbox may also spin off into its own independent company as well, similar to how it was before the Embracer buyout.
The sale would be a direct response to a deal gone south and would effectively help triage a wound left by the failed agreement.
Reports say that Embracer had made a massive $2 billion deal with Saudi Arabia's Savvy Gaming Group, a company funded by the Saudi Arabian government's sovereign wealth fund. Savvy has been given a multi-billion dollar check to spend on video games investments, and one of these investments was supposed to be a $2 billion deal to help prop up the Embracer Group (the company has already received a $1 billion share buyout from Savvy).
In 2021, Embracer purchased Gearbox for a total of $1.3 billion--around $300 million upfront with a $1 billion performance bonus. Gearbox is one of Embracer's 12 operating divisions, and is among the largest of divisions as Gearbox Entertainment not only houses the main team of studios that develop the Borderlands games, Gearbox Software, but also a fully-fledged publishing division (Gearbox Publishing) and another branch that helps with TV shows and films like the upcoming Borderlands movie (Gearbox Studios).
On the surface, it's tough to see why Embracer would sell Gearbox. After all, the Borderlands games are probably the most popular games outside of Tomb Raider that Embracer currently owns (Borderlands has sold over 81 million copies). Taking a closer look, however, reveals that Gearbox has been spending big for some time.
Months ago, Embracer changed how it reported its earnings figures. This meant that Gearbox's numbers were no longer given out. Shortly after the acquisition, Gearbox made $51 million in revenues, accounting for nearly 13% of Embracer's total earnings for the period.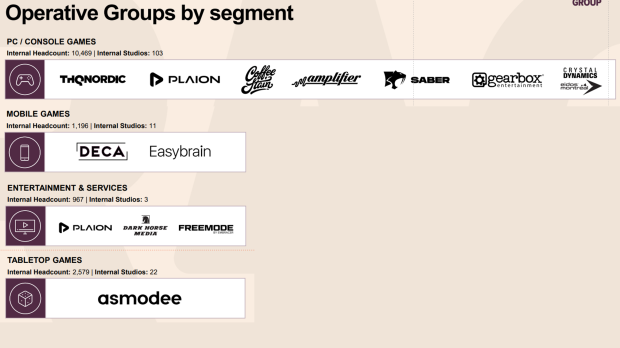 In 2021, Gearbox said that it wanted to increase its workforce to nearly 800 people.
Another note: Following the poor reception of Saints Row V, Volition Entertainment was moved over to Gearbox's division. Months after Embracer made the decision to move Volition from its previous home of Deep Silver (aka Plaion), Gearbox officially shut down Volition Entertainment after the studio had been making games for 30 years.
In 2021, the same year it was acquired by Embracer, Gearbox spent $158 million to open a new studio in Montreal, Canad. Gearbox has also been acquiring its own companies to fill out its division, including Lost Boys and most recently Captured Dimensions, a 3D capture studio.
Gearbox in itself is a substantial operating division that oversees not only game and film production, but also publishing of its own and of independent games as well as multiple subsidiaries including Perfect World's North American operations.
We have to wonder how much Gearbox will be sold for, and whether or not Perfect World will be involved in the sale as well.