An upcoming biography about Elon Musk has shed some light on the relationship between the Tesla CEO and Bill Gates.
The excerpt from the biography titled "Elon Musk" comes from Walter Isaacson, who shadowed Musk for three years. The passage that highlights the relationship dates back to early 2022 when Gates was discussing philanthropy with Musk, pushing the Tesla CEO to donate to curing AIDS, mosquito eradication, and climate change-reducing projects. However, Musk discovered that Gates had a $500 million short against Tesla, which, for those that don't know trading terminology, means Gates has a $500 million bet that Tesla's share price will go down.
Isaacson asked Gates about the disagreement between the two billionaires, which is mostly tied to Musk saying to Gates, "Sorry. I cannot take your philanthropy on climate seriously when you have a massive short position against Tesla, the company doing the most to solve climate change." Gates told Isaacson, "Once he heard I'd shorted the stock, he was super mean to me, but he's super mean to so many people, so you can't take it too personally." Adding, "I apologized to him."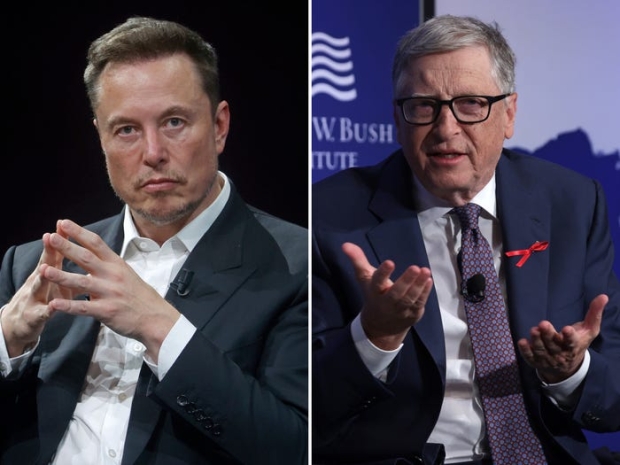 Gates was asked why he shorted Tesla stock and told Isaacson that he estimated that demand for electric cars would overtake the supply of electric cars. Isaacson wrote in the CNBC article that he followed up again with Gates, asking why he had shorted the stock, which was met with a blank stare that Isaacson translated to the obvious - he wanted to make money.
"That way of thinking was alien to Musk. He believed in the mission of moving the world to electric vehicles, and he put all of his available money toward that goal, even when it did not seem like a safe investment."How can someone say they are passionate about fighting climate change and then do something that reduced the overall investment in the company doing the most?"he asked me a few days after Gates' visit."It's pure hypocrisy. Why make money on the failure of a sustainable energy car company?," Isaacson wrote in the CNBC article.