Runescape developer Jagex could be sold to the highest bidder--which gaming firm will buy the popular MMORPG?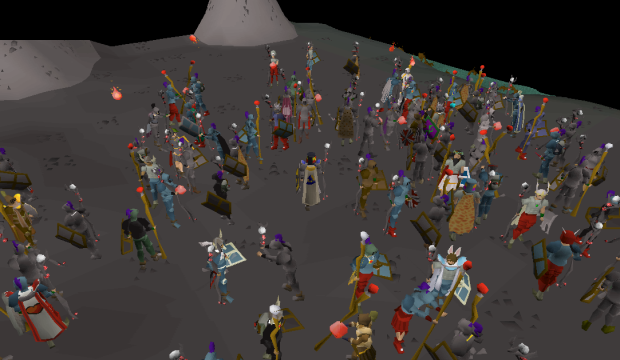 Reports indicate that Jagex could be up for sale for the sixth time. Sources have told Reuters that Jagex parent company Carlyle could be eyeing a sale of the Runescape developer throughout 2023. The developer is expected to have a current valuation of $1.25 billion, which is more than double than what Carlyle paid for Jagex in 2021 (the investment group is believed to have purchased the game dev for $530 million).
Nothing is certain about the potential sale, and Carlyle may hold an auction-style bidding war for Jagex throughout the end of 2023. Runescape remains one of the most popular video games on the market for browsers and PC, and will soon be released on consoles as a separate game. Having released in 2007, old-school Runescape is one of the longest-running MMORPGs available and is still quite popular among fans.
According to estimates, Jagex currently earns around $70 million per year before income taxes and expenses. Back in 2019, analyst firm SuperData said that Runescape had generated over $1 billion in revenues and was making around $10 million in revenue per month throughout the year.
It's unknown which games company would be interested in purchasing UK-based developer, especially at a time when most video games publishers and parent groups are cutting back spending and costs in an effort to maximize profits.
The group could make a good fit for Tencent, who has a strong emphasis on live service games set among a disparate and decentralized gaming empire. Runescape's DNA is primarily based on PC, so it may be difficult for someone like Sony, Nintendo, or Microsoft to fold and integrate the game into their respective console-based platforms.