Runescape shows no signs of slowing down, raking in millions every month from memberships, microtransactions, and passes.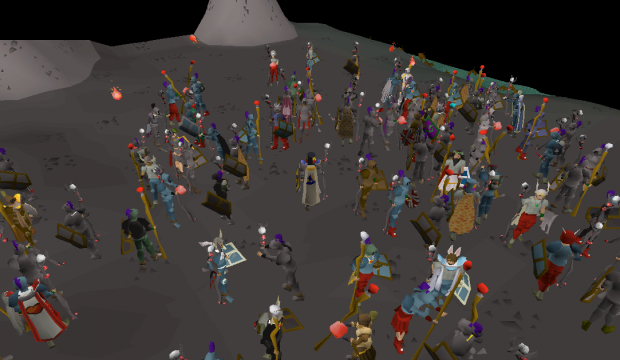 Runescape is quite a profitable IP. In the last 18 years, the MMO has generated more then $1 billion in revenue and enjoyed over 260 million player sign ups. But how much money is it making now? According to analyst firm SuperData, Runescape pulls in roughly $10 million every single month throughout 2019, culminating in about $100 million in earnings.
These numbers include a variety of digital spending, from cosmetic purchases to monthly memberships and the new RunePass system. Some big spenders shell out over $60,000 on in-game items, prompting lots of controversy. Jagex's earnings are set to inflate even more with Runescape's impending mobile port, which allows gamers to seamlessly switch between PC and iOS/Android with full cross-progression saves.
The re-introduction of Old-school Runescape is another big win, and has attracted millions of players to its nostalgic roots.
Jagex is also working on another Runescape game, one that could come to consoles at some point.