Mark Zuckerberg's summertime activities have certainly changed with his growing interest in mixed martial arts (MMA), and that can be seen in his consistent training that's posted on Meta's social media platforms.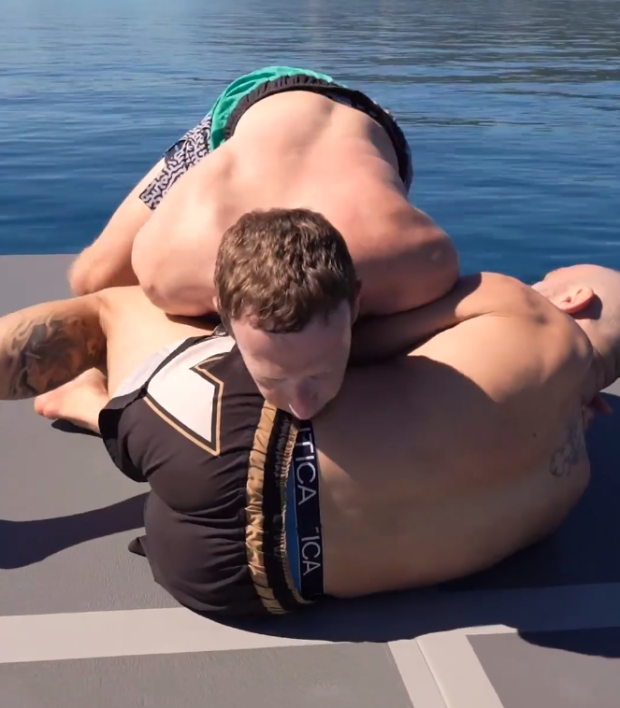 It was in April 2021 when Mark Zuckerberg became the laughing stock of the internet when a photograph surfaced of him surfing with an extremely thick layer of sunscreen on. Those times are now behind the founder of Facebook, as he has adopted MMA training into his already rigorous schedule and has gained the respect of many prolific figures within the field.
An example of this is a recent video shared on Zuckerberg's personal Instagram account that shows him training with Nigerian and New Zealand MMA fighter Israel Adesanya and Australian MMA fighter Alexander Volkanovski. The location of the training was on a floating barge, and the Meta CEO can be seen grappling opponents, kicking, and even flipping into the water.
The video featured the "Mission Impossible" soundtrack, which is oddly fitting for Zuckerberg. The new video was posted amid ongoing discussion about a potential fight between Zuckerberg and Elon Musk, which first began to make its rounds online in June.
However, as time moves on, its seemingly less and less likely the fight will take place, especially considering that Zuckerberg accepted the fight, which Musk responded to with potential health problems and an alternative bout in the form of a "noble" debate.