NASA's Perseverance rover touched down on the surface of the Red Planet in February 2021, and since then, the rover has been photographing anything of scientific interest on Mars while simultaneously looking for any evidence of ancient microbial life.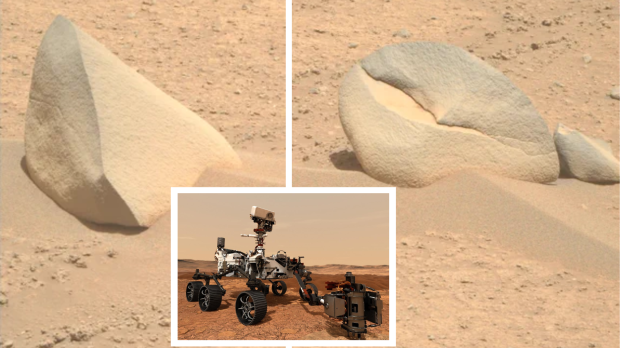 There are many peculiar-shaped objects on the surface of Mars, and while researchers have confirmed through landscape observations and soil samples that the Red Planet was once home to large swaths of water, scientists haven't confirmed that the planet had life. That is the purpose of the Perseverance rover - to find evidence of ancient microbial life. Now, the recently released images, despite their appearance, don't confirm life existed.
However, they are a testament to the human phenomenon known as pareidolia, which is the brain's tendency to perceive meaningful imagery where there is none. An example of this is the above image. The image on the left looks like a shark fin, while the image on the right resembles a crab claw.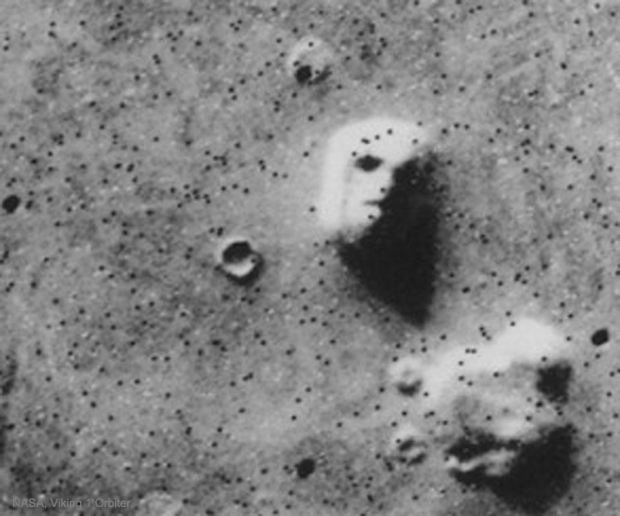 This human phenomenon is commonly seen in clouds when people make out faces, objects, or even people out random cloud cover. Additionally, this isn't the first time the pareidolia phenomenon has popped up on Mars, as there was mass hysteria over an image taken by NASA's Viking 1 orbiter in 1976.
The image showed a face embedded in the Martian landscape, and despite NASA's explanation that shadows caused the face, many people believed it was constructed by sentient Martians either still living on the planet or died off thousands of years ago.