At Gamescom, over the weekend, CORSAIR announced its first desk designed for gamers and content creators called the Platform:6. CORSAIR notes that it has taken the decades of experience it has in creating all of the PC, desktop, and content creation gear it has developed over the decades and used that as the basis to create a modular desk for all.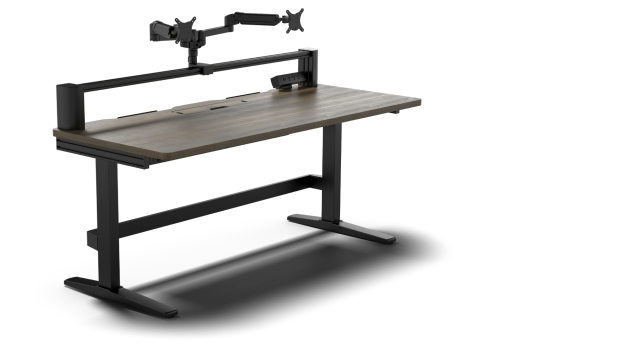 With a motorable adjustable height and plenty of space to properly manage and route cables, it's a feature-rich desk that will organize and properly showcase your gear, whether you're a gamer, streamer, or simply work from home using a PC. It's also customizable; the six-foot-wide surface area "can be expanded even further," and you can choose from different surface materials and other add-ons.
Even a Platform:6 Creator Edition is coming that features a back/wall mount called the Elgato Multi Frame expansion. It features its adjustable height and rubberwood surface for storing additional equipment and mounting things like lights and cameras.
At the heart of Platform:6 sits the universal aluminum T-channel crossbar, side rails, and top-mounted rail compatible with hundreds of different attachments for mounting gear - and will ship with dual monitor arms. Regarding cable management, the big cable tray on the backside has been dubbed the CORSAIR RapidRoute system, which will aid in cable management. Rapidly, we suppose.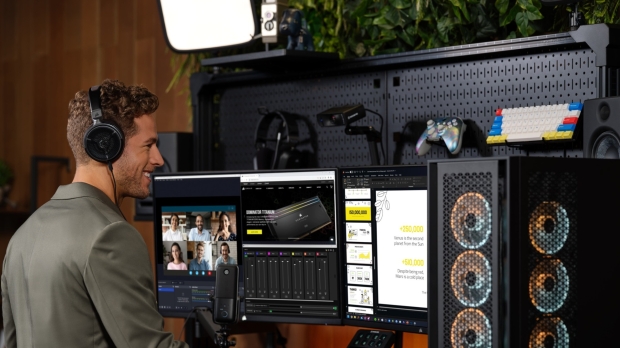 It looks stylish and functional, two things we've come to expect from CORSAIR and Elgato, and the CORSAIR Platform:6 is on track for a Q4 2024 release worldwide. The first two color and surface choices are walnut-stained and environmentally friendly rubberwood or black laminate.