Microsoft has revealed official Xbox Series X console wraps for $45-50 a piece.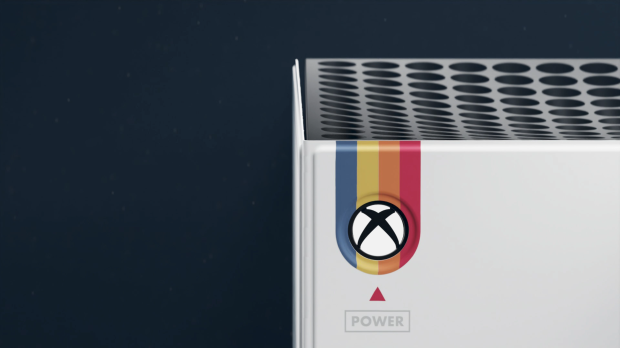 It's taken some time, but current-gen consoles now have options to customize their respective unique designs. While PlayStation 5 gamers get to snap-on dedicated console blades, Xbox gamers now have some official first-party customization choices, starting with Starfield's iconic NASA-inspired white design that hearkens back to the golden age of the Space Race.
Unlike the PS5's custom plates, the Series X wraps fold around the console and hug the outside chassis. It's not a traditional skin or a wrap per say--it's not like Dbrands custom thin wraps that adhere to the system's surface like a second skin and is more like a stylish bit of protective armor.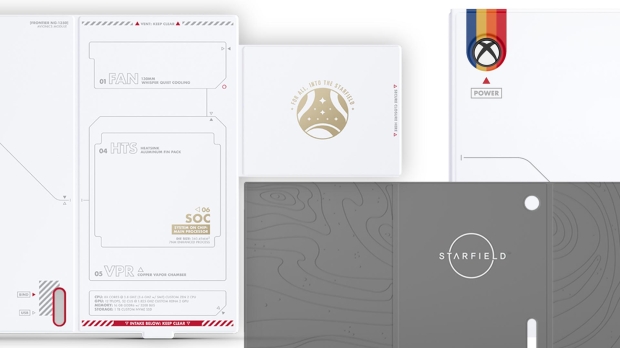 The Xbox Series X wraps have various panels for each side of the console and the wrap itself is held in place with a hook-and-loop enclosure. It might be tough to pick up the system while it's wearing an official wrap, but Microsoft did say the Starfield design had special "gravity waves" on the inside cover to help the grip between the wrap and the console.
The new Xbox Series X console wraps will come in three designs: The Starfield model ($50) and two camouflage designs for $45, Arctic Camo (white and grey) and Mineral Camo (blue). The Starfield wrap will release October 18, more than a month after Starfield's launch on the system, and the camo models will launch November 10 alongside Modern Warfare 3.
No other wraps have been announced but we should see more designs roll out in the future.