At Flash Memory Summit 2023, Memblaze announced the launch of its latest PCIe 5.0 NVMe SSD storage solution for enterprise - the PBlaze7 7940 series. Using Marvell's Bravera SC5 controller and cutting-edge NAND flash technology, Memblaze notes that the PBlaze7 7940 delivers up to 2.5 times the performance and 1.5 times the power efficiency compared to PCIe 4.0 solutions.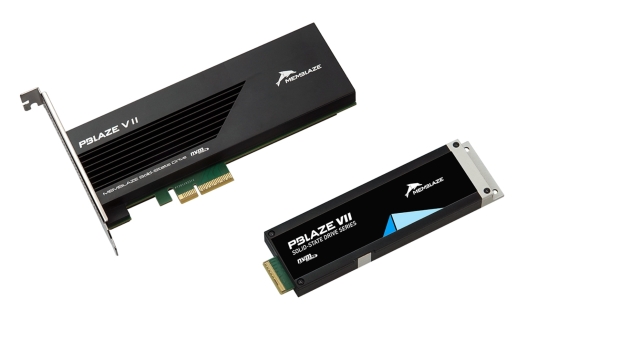 Alongside impressive 4K random read/write performance of up to 2,800K IOPS and 700K IOPS, the PBlaze7 7940 series can also hit read and write speeds of 14GB/s and 10GB/s, respectively. Throw in substantially reduced latency, Melblaze has designed its latest storage solution for high-performance environments like machine learning and cloud computing.
And to meet its customer's needs, the new PBlaze7 7940 series is available in capacities ranging from 3.2 TB to 15.36 TB, in multiple form factors, including 2.5-inch U.2, EDSFF E3.S, E1.S, and HHHL AIC.
"We are excited to release the latest generation PCIe 5.0 NVMe SSDs," said Dr. Taile Zhang, CEO of Memblaze. "The rise of AIGC has sparked an explosive growth in computational demands, while also raising higher requirements for storage performance. With the doubled performance improvement and extremely low latency optimization of the PBlaze7 7940, it is well-suited to meet the demands of modern applications."
For an in-depth look at the new SSD solution from Memblaze, be sure to read our in-depth review of the PBlaze7 P7946 6.4TB SSD, which earned our Editor's Choice Award as "a true contender for the highest-performing SSD of its kind."