Officials have detected a massive outburst of solar plasma being injected from the Sun, and the radiation from this outburst has washed over Mars, Earth, and the Moon.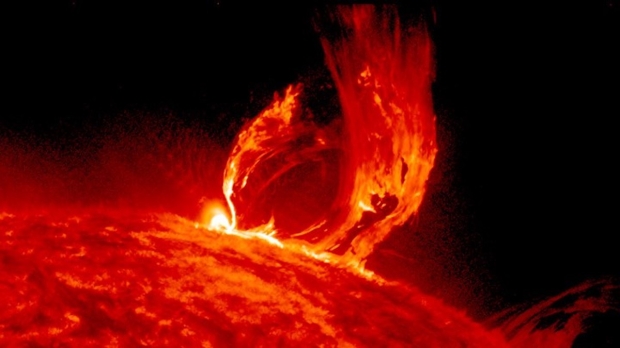 Human-devised instruments on all three of the aforementioned bodies detected the event almost simultaneously, in what LiveScience reports as the "first time" such an event has been measured at the same time.
The European Space Agency's ExoMars Trace Gas Orbiter (TGO), along with NASA's Curiosity Rover, detected the spike in charged particles hitting the Martian atmosphere. As for the Moon, the Chinese National Space Administration's Chang'e-4 rover and NASA's Lunar Reconnaissance Orbiter (LRO) detected the Sun's outburst.
Back on our local rock, the German Aerospace Center's Eu:CROPIS satellite picked up the event. Data from all three of these instruments were interpreted in a new study posted on August 8 in the journal Geophysical Research Letters.
So why is this important? For humans to expand into the solar system beginning with bodies such as the Moon and Mars, we must have a thorough understanding of the patterns of the Sun and its outbursts that researchers call coronal magnetic ejections (CME).
These ejections of plasma come with high amounts of radiation that can be extremely harmful to astronauts. On Earth, humans are protected by our planet's magnetic field but on planets such as Mars or bodies such as the moon, there is a lack of magnetic field, allowing for a lot more radiation to reach the surface and, thus, astronauts living on it.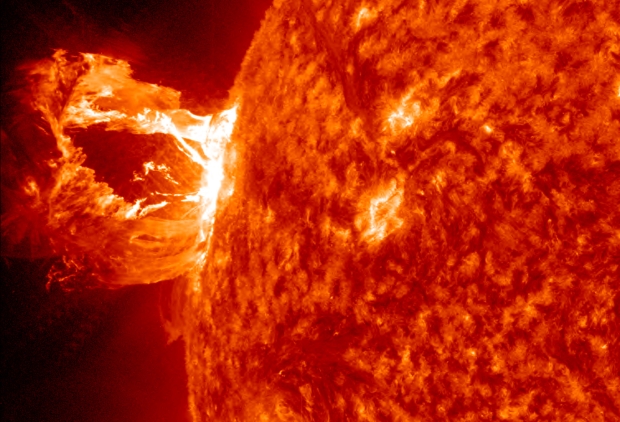 As for this particular coronal magnetic ejection, estimates summarise that if astronauts were on any of the two bodies, they wouldn't have been in danger from the radiation as it only clocked in at around 31 milligray. For context, researchers suspect that 700 milligray would be considered a dangerous amount of radiation.
However, this isn't the most powerful outburst from the Sun, and our local star is only just starting to heat up as it approaches the peak of its 11-year solar cycle. For humans to establish colonies on the moon and Mars, there will have to be a significant understanding of the Sun's solar cycle to be able to predict when such an outburst will occur accurately.
Additionally, once this understanding has been achieved, mitigation strategies will be put in place to protect any humans that are stationed on either of these planets, or else they will suffer the terrible effects of our local star.