Meta CEO Mark Zuckerberg has responded to the recent posts by Elon Musk claiming that the fight between the two billionaires will be streamed on X.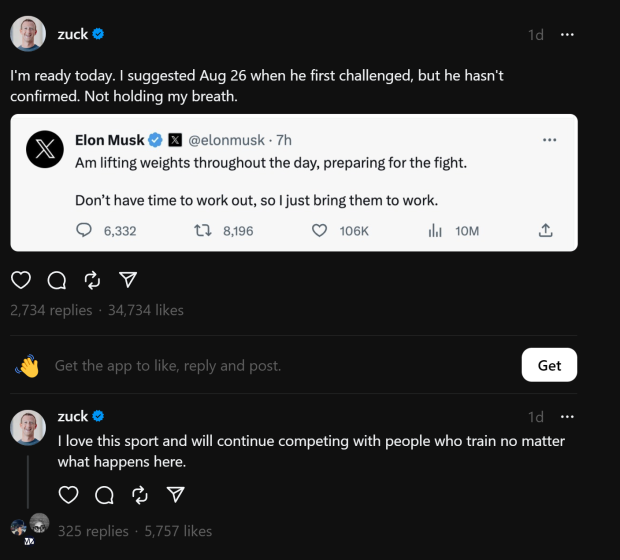 Not only did Zuckerberg respond to Musk's recent posts about where the fight is going to be live-streamed, but he also responded to Musk's post about how he's working out for the fight by taking weights to work with him. Zuckerberg took to his Threads accounts to share a screenshot of Musk's post about carrying weights to work, saying, "I'm ready today. I suggested Aug 26 when he first challenged, but he hasn't confirmed. Not holding my breath."
As for responding to where the fire is going to be live-streamed, Zuckerberg again shared a screenshot of Musk's post, but this time it took The opportunity to throw some shade at the competing social media platforms owner, saying, "Shouldn't we use a more reliable platform that can actually raise money for charity?" Zuckerberg reiterated in another thread that he is planning on continuing to compete "with people who trained no matter what happens here."