The highly anticipated cage match between tech titans Mark Zuckerberg and Elon Musk May not even happen at all after recent comments came out from Meta's CEO.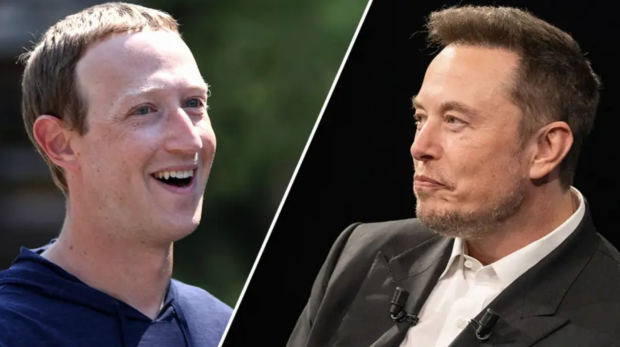 A new report from Reuters has revealed exclusive audio obtained by the publication of Meta CEO Mark Zuckerberg addressing a crowd of employees during a company town hall meeting. The comments regarding the cage fight between Musk and Zuckerberg came about during an in-depth discussion about Threads, the newly released Instagram-integrated app that's a direct competitor to Elon Musk's X social media platform, formerly Twitter.
Notably, the fight isn't officially canceled and was originally expected to take place in a Las Vegas arena, organized by UFC President Dana White. However, Zuckerberg can be heard through these exclusively obtained audio recordings that he isn't sure will come together. The audio leak has certainly cast some doubts on whether or not the match will ever happen, in what already seemed like a far-fetched idea with minimal chance of fruition.
"I'm not sure if it's going to come together," said Mark Zuckerberg
The online back and forth between Musk and Zuckerberg certainly caught the attention of many people, even the likes of UFC fighters Alex Volkanovski and Georges St-Pierre, who offered their services to the billionaires. Volkanovski attested to Zuckerberg's readiness to the challenge from Musk, and George St-Pierre offered to train Musk for the fight, to which Musk accepted.
Right now, the fight is completely up in the air, with what seems to be little chance for it actually to happen. Especially considering that Zuckerberg just released a new app that's a direct competitor to Twitter and Musk has just rebranded Twitter to X. Lots of work is required on both sides of the fence.