Rockstar Games today announced that Red Dead Redemption is coming to the Nintendo Switch and PlayStation 4 later this month, but this apparently is not a big remake and instead a re-release to fill out the platform base for RDR1.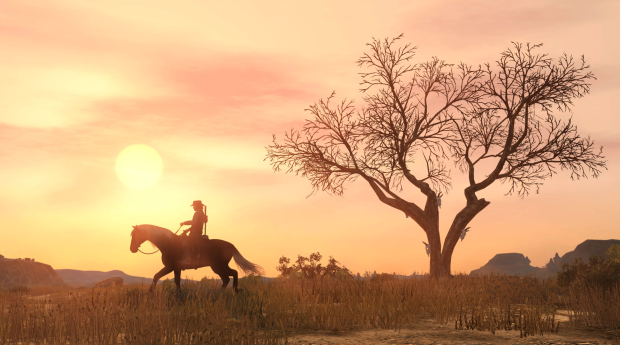 It's official: Red Dead Redemption is getting re-released...but not in remake form. In fact, the game may not have been remastered all that much and may instead rely on the PS4's upscaling tech. There was no mention of graphical upgrades or extra effects on RDR1's website, and the game is being developed by Double Eleven Studios, not Rockstar Games.
Red Dead Redemption will release digitally on August 17, and the game will also be re-released in physical format on October 13. RDR1 will come packed with the Undead Nightmare and costs $49.99 on both Switch and PlayStation 4.
Speculation of a fully-fledged remake or a remaster rose to a crescendo after Red Dead Redemption was rated by the Korean game ratings board, but this assertion didn't mesh well with Rockstar being full in production on Grand Theft Auto 6. Following the devastating leaks, practically the entirety of Rockstar Games has been hard at work crafting the new GTA. Alongside the continued success of GTA V, re-releases like the controversial GTA Trilogy collector's edition and the new RDR1 re-release will help Rockstar keep cash flowing as it spends big on GTA 6's development.
"Add Red Dead Redemption to your wish list now on Nintendo eShop and PlayStation Store to receive a notification when it becomes available digitally on August 17, 2023. Red Dead Redemption will release physically on October 13, 2023."