The upcoming Thunderbot MIX is not only a mini-PC that looks like a videogame console, but with support for up to GeForce RTX 4070 level laptop graphics, it'll perform like one too. Visually, it looks like an Alienware product, right down to the logo, but this is a custom Mini PC coming from China that the company is calling a "Mini Gamebox."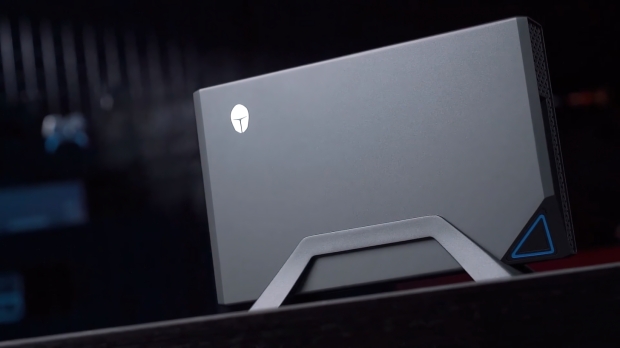 Although official specifications for the Thunderbot MIX have yet to be confirmed, the word from outlet ITHome is that there will be various configuration options, including Intel's Core i7-13620H and Core i9-13900H for the CPU and either a GeForce RTX 4060 or RTX 4070 laptop graphics for the GPU. And with that, you're only looking at around 140W of total power consumption for the mini-PC.
This CPU and GPU configuration is popular in the laptop gaming space and should be able to deliver console-like performance in a build smaller than the PlayStation 5 and Xbox Series X - thanks to the 1.7-liter chassis.
Other specs for the Thunderbot MIX include 16GB or 32GB of LPDDR5 memory and 512GB or 1TB of internal storage. In-game, it should handle most titles in 1440p with high settings and even some 4K gaming.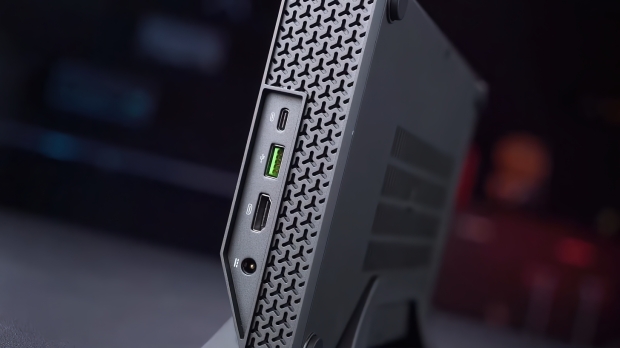 Official pricing hasn't been confirmed, but Thunderobot has confirmed that the launch is happening sometime this month. With the rise in popularity of portable handheld gaming PCs, and the improved performance we're seeing in mobile components, the Thunderbot MIX makes a lot of sense in 2023. With ASUS recently taking over the creation of new Intel NUC systems, it's only a matter of time until we see a similar ROG-style mini-PC built for gaming.