Phanteks has announced the release of its latest AIO cooler for CPUs, the new Glacier One D30 240 and 360 - denoting the two radiator sizes. Sporting a stylish RGB-lit pump and fans, the new Glacier One D30 series adopts the latest trend of offering models in white and black variants to suit different builds.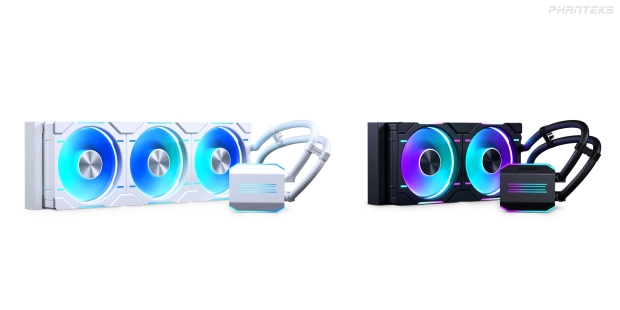 Alongside GPUs, AIO coolers are some of the most visually prominent parts of a new PC build and are a component where looks matter - bolstered here by Phanteks' D-RGB lighting system. The new Glacier One D30 series sports the company's stylish and cutting-edge D30 fans (the naming comes from the 30mm thick frame) that feature lighting throughout the frame alongside the ability to link them together in a daisy-chain fashion to cut down on the need for multiple cables.
"One of the standout qualities of the Glacier One D30 AIO cooler is its ability to be daisy-chained and controlled through a single cable," writes Phanteks in the press release. "This innovative design eliminates cable clutter and simplifies the installation process, making it easier than ever to achieve a clean and organized build."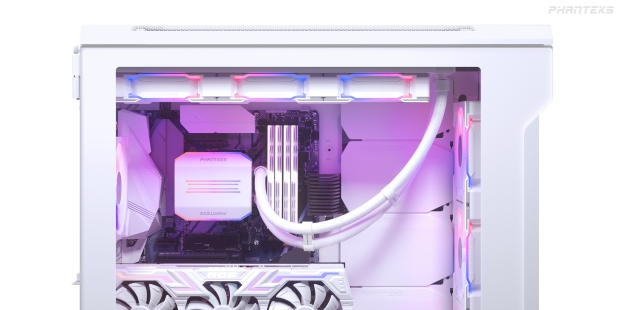 The Glacier One D30 240 and 360 have been designed for high-end CPUs to deliver optimal operating temperatures for exceptional cooling performance. The cooler features a large copper base for efficient heat dissipation, and alongside the slim and stylish D30 fans, you're also getting a sleek and compact design with plenty of clearance for other components.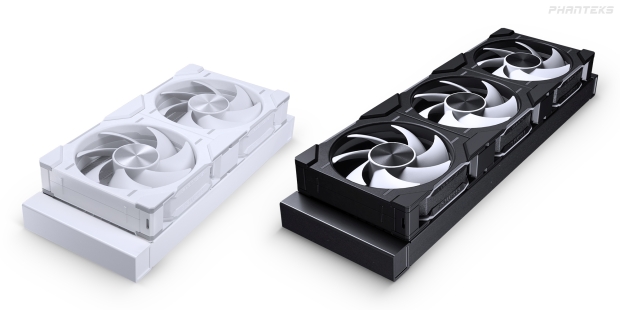 Available in black and white the Glacier One D30 240 AIO is launching with an MSRP of USD 149.99, with the Glacier One D30 360 AIO is launching with an MSRP of USD 179.99. We looked at these new AIO coolers from Phanteks at Computex 2023, so seeing them hit retail is great.