A room-temperature superconductor would be a massive and seismic breakthrough for energy production, transport, and technology - from quantum computing to CPUs sitting on a desktop generating and dissipating energy and heat. The story of the LK-99 superconductor is causing quite a stir, and it's not hard to see why.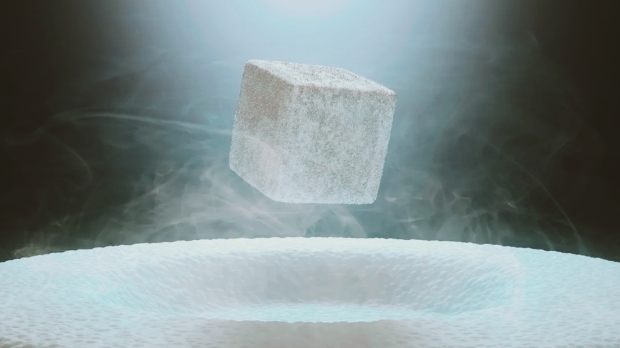 On July 22, physicists in South Korea published two papers claiming they have produced the world's first room-temperature superconductor made with readily available and cheap materials, dubbed LK-99. The room-temperature part is important because superconductors exist; they simply require extremely low temperatures to operate.
For example, the SCMaglev train in Japan can reach speeds of 311 mph via a superconducting niobium-titanium alloy that is cooled to minus 452 degrees Fahrenheit. And with that, it's no wonder that LK-99 has been met with widespread excitement and skepticism. Imagine a high-end CPU or GPU in your gaming PC operating without power loss. Let alone tens of thousands in an AI environment.
Superconductors can conduct electricity without any losses, so LK-99 is what you'd call a game-changer. Outside of floating rock memes (superconductors levitate via the Meissner effect) popping up online, several researchers and scientists are working to replicate LK-99 results to varying degrees of success. There are reports of two studies being unable to replicate the research, which has yet to be properly peer-reviewed or published in a journal.
Much of the hype surrounding LK-99 is based on the thirst for groundbreaking new technology that will change the world as we know it. On the plus side, two additional research teams are confirming certain parts of the discovery of LK-99, with Sinéad Griffin from the U.S.'s Lawrence Berkeley National Lab simulating the material, noting that it should behave like a superconductor by allowing electrons to travel through without any resistance or impedance.
Although relatively cheap to produce, we also know that the superconducting pathways only form in low quantities of the total LK-99 material being whipped up in a lab. And on top of all this, there's a video by Chinese researchers showcasing the levitating Meissner effect as proof of the LK-99's superconducting capabilities.
Are we on the cusp of one of the biggest breakthroughs in decades? Time will tell, but as of now, it's all up in the air.