The Elder Scrolls IV: Oblivion might be getting a remake or a remaster in Unreal Engine 5.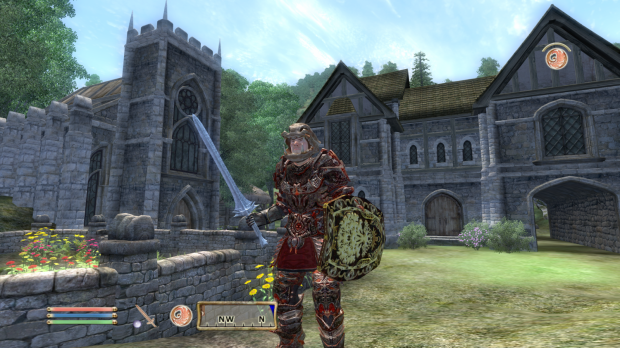 New leaks say that Oblivion might get remade in a new modern-day games engine with Virtuos at the helm. The report was posted to the Gaming Leaks and Rumors subreddit, but was promptly deleted shortly thereafter. Apparently there is no backup to the post on the Internet Archive.
Like any place that spreads rumors, the subreddit is a mix of authenticity and fabrication. The Oblivion remake news was seen as iffy until Insider Gaming's Tom Henderson published a report indicating that he spoke directly with a mod that vouched for the source's credibility. In this case, the source was reportedly a former Virtuous employee.
In the post, the alleged former Virtuos Employee says the Oblivion project, codenamed Altar, will use a mix of Unreal Engine 5 and the game's original Creation Engine. If authentic, the Oblivion remake is expected to launch sometime in 2024 or even 2025.
Below is a quote lifted from the now-deleted post:
"First, there is the "Altar" project, which is the remaster/remake of Oblivion (the discussion for it being a full remake are still ongoing). It is done currently using a pairing system, so it means that the remaster is running using both an Unreal Engine 5 project, and the old Oblivion one.

"For instance, new graphics are rendered in the UE5 project, but most of the gameplay/physics/etc is still done in Oblivion. It should be released end of next year/early '25 depending mostly on if it's a remake or remaster. It is mostly done in Paris, but Blackshamrock also helps the studio for the art."
Meanwhile, Skyblivion, the massively ambitions mod that is rebuilding Oblivion using Skyrim's games engine, is due out in 2025...
Skyblivion's developer tweeted this response: