Capcom continues its long-running streak of record operating income, hitting a new all-time quarterly high for game sales.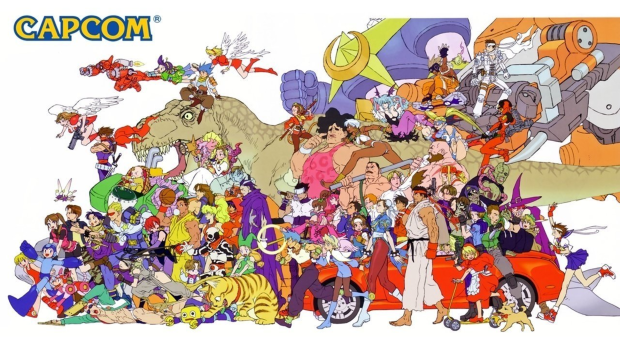 Capcom's latest Q1 2023 earnings results are out, showing consistent strong growth for the Japanese games publisher.
On a converted yen to USD basis, the company set new records for net sales ($439 million), operating income ($240 million), and net income ($182 million), driven by the success of its blockbuster game sales and growth in its arcade business.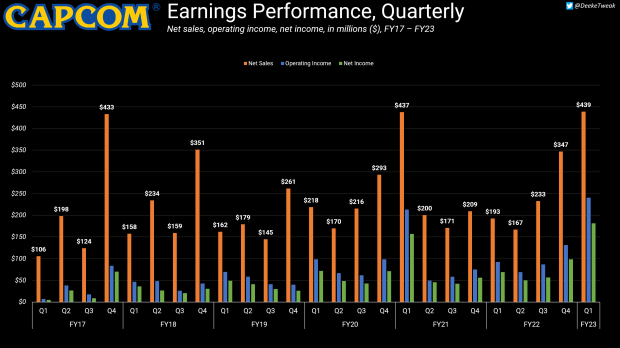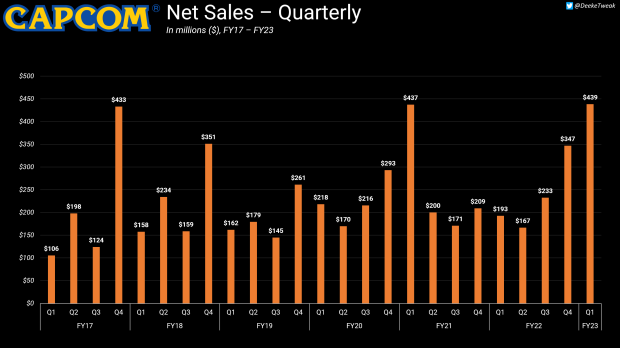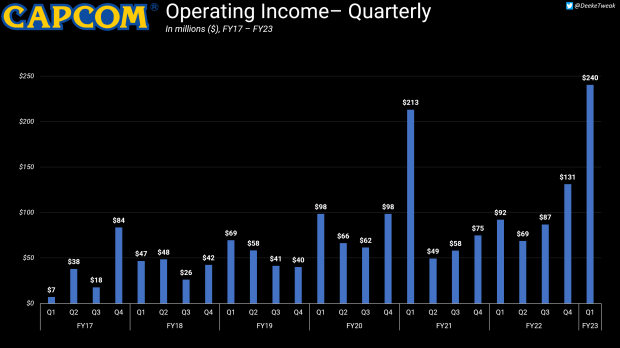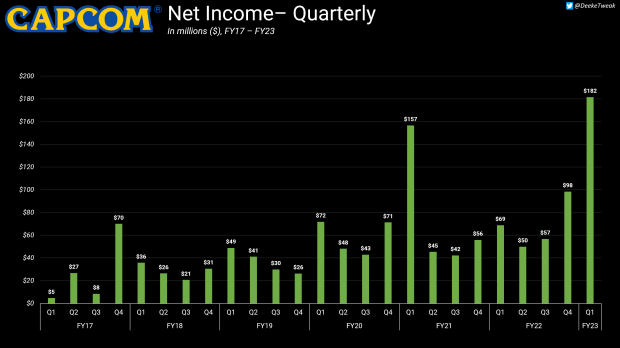 In the first quarter, Capcom sold a whopping 13.5 million games across new and catalog titles. This is a new record for quarterly game sales that surpasses all previous quarters in the last 7 years.
The bulk of these game sales were driven by seven heavy hitters that managed to generate 6.81 million sales during the quarter. Games like Street Fighter 6 (1.97 million), Resident Evil 4 (1.17 million) and the MegaMan Battle Network Legacy Collection (1.32 million) all managed to sell over 1m copies each.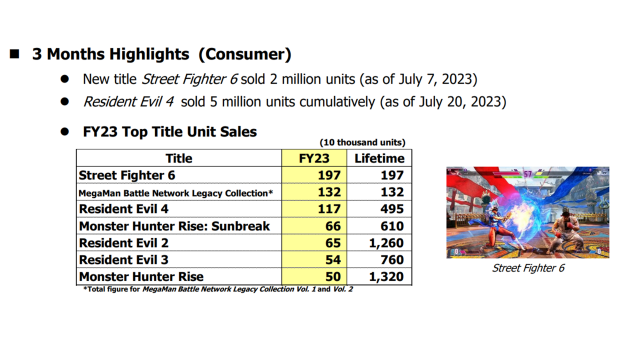 Q1 also saw growth in Capcom's arcade business, which delivers both arcade cabinets and pachinko for overseas game plazas. Digital contents, which includes its traditional video games business, still led the charge with the lion's share of net sales revenues.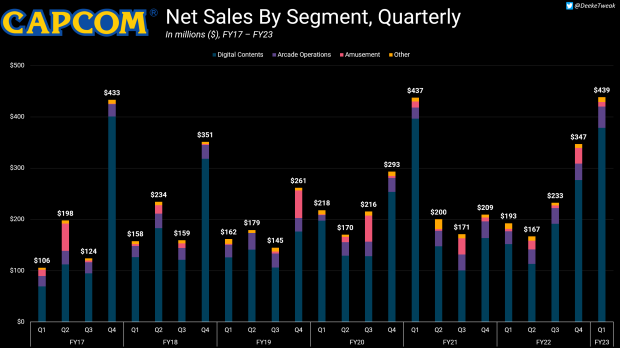 On a yen basis, Capcom's Q1 only set records in its net income attributable to owners of parent category, or the overall company profits. Net sales were beaten by Q4'22 and Q1'21 results, however operating income matched Q1'21's explosive performance.