A team of researchers has looked into the nuclear fallout created by the Trinity test following the release of Christopher Nolan's Oppenheimer.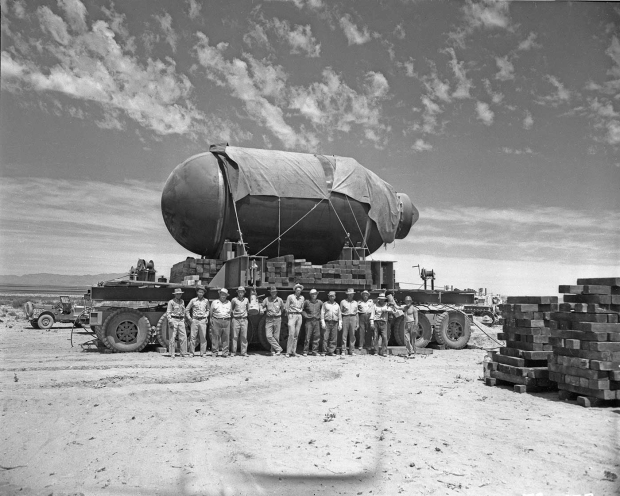 In a yet-to-be peer-reviewed study, a team of Princeton researchers have utilized modeling software and recently discovered weather data that indicates the radioactive fallout from the bomb test, which was code-named the Trinity Test, floated across 46 of the 50 states in the US.
For those that haven't seen Christopher Nolan's new biopic focusing on the life of Oppenheimer and the team behind the atomic bomb, it should be noted that the scientists working on the project, code-named Manhattan Project, had no idea of the sheer power that the atomic blast would create, or how far the fallout would spread.
"They were aware that there were radioactive hazards, but they were thinking about acute risk in the areas around the immediate detonation site," Alex Wellerstein, a nuclear historian who did not work on the study, told the NYT. "They were not really thinking about the effects of low doses on large populations, which is exactly what the fallout problem is."
According to a recent report from the New York Times citing the study, the fallout from the Trinity Test was much more widespread than initially thought, especially in the case of "downwinders" or those who lived "downwind" of nuclear test sites, such as the one in New Mexico where the Trinity Test was conducted. Many residents living downwind of such a site reported severe health problems later in life, such as heart disease and leukemia.
Most of these residents were never compensated by the government, especially in the instance of the Trinity Test.