Researchers have, for the very first time, watched cracked pieces of metal fusing back together without any human intervention.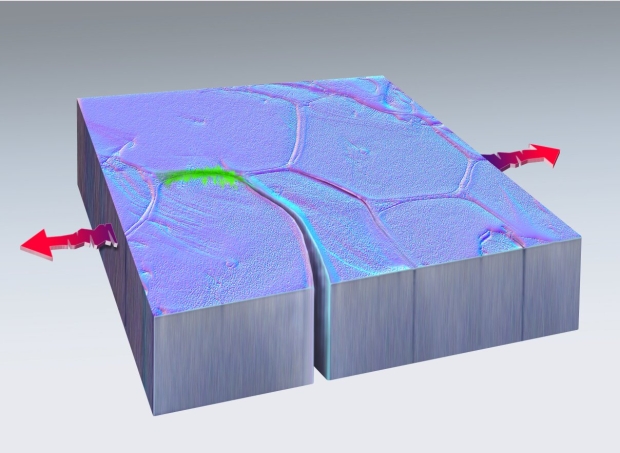 The newly discovered phenomenon could revolutionize engineering if it can be harnessed correctly, and according to the researchers that watched the event, it was "absolutely stunning to watch". The team behind the study is from Sandia National Laboratories and Texas A&M University, and according to the paper published in the journal Nature, the team has confirmed that metals "have their own intrinsic, natural ability to heal themselves, at least in the case of fatigue damage at the nanoscale."
Machines experiencing repeated stress eventually break through microscopic cracks that eventually become bigger and bigger. These small cracks can appear in various types of engineering, from vehicle engines, to bridges, to solder joints within electronic devices. All of these metals can break unexpectedly, which can lead to an eventual failure of the entire device/structure/creation. However, an experiment done at the nanoscale has proven that these microscopic cracks can heal, or at least they can within a vacuum.
"The extent to which these findings are generalizable will likely become a subject of extensive research," Boyce said. "We show this happening in nanocrystalline metals in vacuum. But we don't know if this can also be induced in conventional metals in air."
"My hope is that this finding will encourage materials researchers to consider that, under the right circumstances, materials can do things we never expected," Demkowicz said.
If you are interested in reading more about this fascinating study, check out this link here.