A woman has experienced what seems to be one of the rarest events that can take place on Earth - getting hit by a meteorite.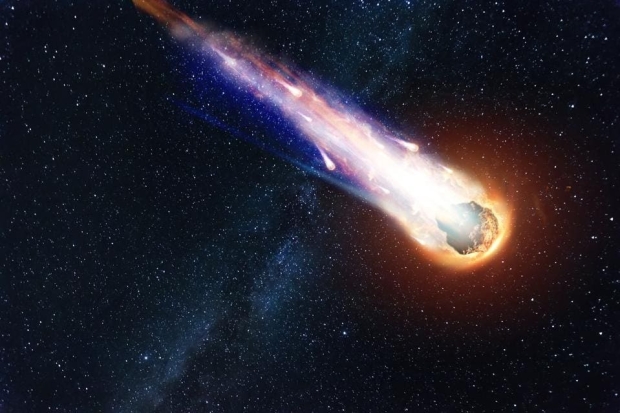 The woman located in France was sitting enjoying a cup of coffee with her friend when they heard a loud noise coming from the roof above them. Immediately following that noise, the woman reported a small object smacking her in the ribs. According to local news reports, the woman initially thought it was an animal of some sort, or a piece of cement that somehow was broken off and become airborne. After identifying the object, the woman noticed it wasn't the right color for any of her previous guesses.
For those that don't know, a meteorite is a space rock that has entered Earth's atmosphere and is on a journey towards its surface. Luckily for us humans, many of these rocks completely burn up in Earth's dense atmosphere, and the meteorites that do make it to the surface are typically smaller than a baseball. However, every now and again, people discover fragments or small pebbles of meteorites, and these discoveries are considered to be very rare.
The woman took the small rock to geologist Thierry Rebmann, who identified that the rock was made out of iron and silicon. Furthermore, Rebmann said it could be a meteorite, adding that "Finding a meteor is already uncommon, but to be in direct contact and have it fall on you, that is astronomically rare."
"It's very rare, in our temperate environments to find them. They merge with other elements. On the other hand, in a desert environment, we can find them more easily," stated Dr Rebmann
Rebmann encouraged other scientists to examine the rock to determine its origin and officially classify it.