Back in July 2003, Troika Games laid out a very interesting proposal for Baldur's Gate 3 that deviated from classic cRPG norms.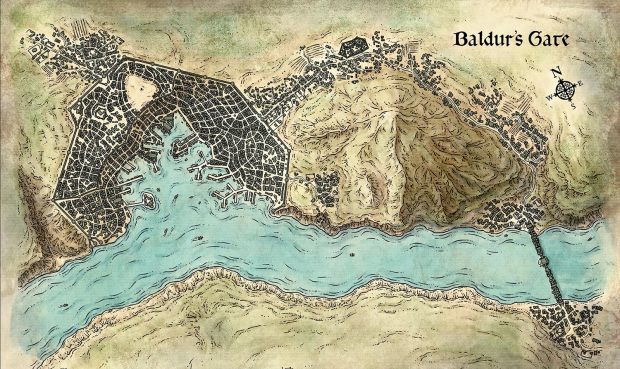 With Baldur's Gate 3 releasing in August, games industry vet Tim Cain takes curious gamers back to the past to discover Troika Games' unique vision for a third Baldur's Gate game on PC.
"It was in real-time [...]This whole thing was a very action-oriented version of D&D," Cain said in a recent video.
"It was a PC-only game that would be played in first-person, switching to third-person just for melee combat. Something like Jedi Outcast, kind of like that, where you usually played first-person but for lightsaber battles you went into third-person.
"It was single character only. You could have a single character, you could get a follower or two. These were restricted by your charisma, or your class, or your level--I'm not sure we had gone into detail."
Multiplayer was in the proposal too, including co-op and PVP action. There was also a competitive mode attached.
"We were planning on making a multiplayer option that if you chose it, you could either be co-op multiplayer with you and your friends in the same group going on quests together. Or we had a competitive multiplayer where you could either fight each other in arenas, or you could both try to go on the same quest to see who finished it first."
Cain says that Troika had already made an authentic recreation of a pen-and-paper game with The Temple of Elemental Evil, which was based on the Dungeons & Dragons 3.5 Edition adventure of the same name. Baldur's Gate 3 was meant to be something entirely new.
"We did that. It's done. Now I wanted to make what I called 'adapted D&D' which was D&D adapted to be played first-person, real-time, on a computer. It was interesting."
Troika's proposal made the radical decision to remove Intelligence and Wisdom, and only had four physical attributes--STR, DEX, CON, CHA.
Interestingly enough, Troika introduced Fatigue into Baldur's Gate 3, bringing to mind classic Bethesda games...as well as more modernized titles like Skyrim.
"We introduced Fatigue, it's what you spent on certain combat maneuvers, and to throw spells. We were scrapping memorization and replaced it with mana-driven and Fatigue-driven (design)."
Later on in the video, Cain says that Troika had plans to release tools so that users could create their own mods--not unlike Bethesda's RPGs.
The video is a must-watch for all Dungeons & Dragons players, especially gamers who are avidly anticipating Larian's release of Baldur's Gate 3 next month. It's an interesting time capsule and a look at what could have been if Troika Games had gotten its chance to work on Baldur's Gate 3.
"I'm not sure we ever heard back on this. I think we submitted it, and either we heard no or we heard nothing."