A group of robots that were presented at the AI for Good conference in Geneva were interviewed by human press, in what Reuters reports as the "world's first human-robot press conference".
These nine robots were asked a series of questions by various reporters, who were attempting to probe the AI-powered machines about how they think they will integrate into the world. Many reporters asked questions about how AI-powered humanoid machines will impact jobs, to which Grace, a medical robot dressed in a blue nurse's uniform, replied, "I will be working alongside humans to provide assistance and support and will not be replacing any existing jobs."
Grace's creator, Ben Goertzel from SingularityNET, chimed in and said, "You sure about that, Grace?" and Grace replied, "Yes, I am sure," sparking a room of nervous laughter. Another robot that wore overalls recommended that there needs to be "urgent discussion" on AI and recommended that "we should be cautious about the future development of AI". Some journalists asked the robots if they would ever rebel against their creators, Ameca's response can be found below.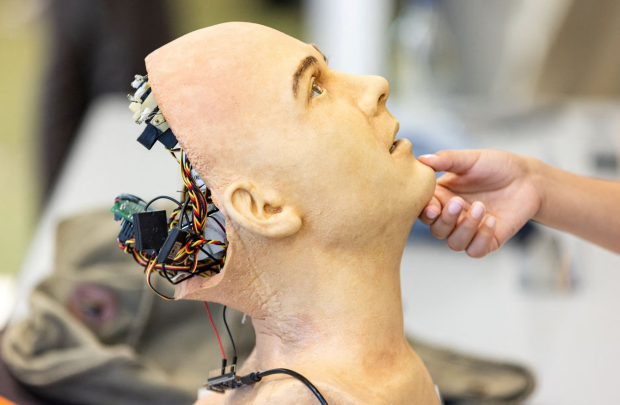 "I'm not sure why you would think that," it said with its Game of Thrones white walker-blue eyes flashing. "My creator has been nothing but kind to me and I am very happy with my current situation."
Desdemona, a rock star robot singer, was asked about limitations, "I don't believe in limitations, only opportunities," it said, to nervous laughter. "Let's explore the possibilities of the universe and make this world our playground."