Tim Cain, who created and served as lead programmer on the Fallout series and co-directed The Outer Worlds, says that Obsidian's newer spacefaring RPG was created with mainstream and casual RPG gamers in mind.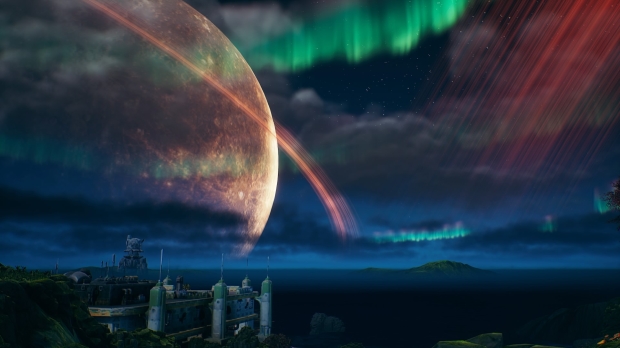 The Outer Worlds is a fantastic first-person shooter/RPG that builds off of Obsidian's strengths from Fallout New Vegas while establishing a new IP. The game has pretty much everything gamers knew and loved about New Vegas and the modern Fallout games, but with the distinct Obsidian look and feel.
This was by design. According to The Outer Worlds co-director Tim Cain, the sci-fi RPG was meant to cater towards a more mainstream audience. In a recent video on his channel, Cain talks about developing good game settings and how this advice pertains to The Outer Worlds...and he also says that the main elevator pitch of The Outer Worlds was "Fallout meets Firefly."
"The next question only matters if you care about sales, or demographics, or the reach of your game, or any of those things are imposed upon you by the people who gave you the money in the first place, but that is, how mainstream is your idea?

"Fallout...Arcanum...we never asked that question. We were just making a game for each other.

"The Outer Worlds was not made that way. One of the things I was told at the very beginning was, we want casual players, casual RPG players, to want to play this.

"This changes things, it changes what you put in the game. A lot of people spin that as 'oh you dumbed that down, you dumbed everything down.' No. You can have things that are complex, whether it's the story or the setting or the mechanics, you just have to...kind of lower the slope.

"The view from a mountain top is just as gorgeous whether you climbed up or drove up in a car. Some people appreciate it more if they rock climbed up top, but I appreciate it more that I can drive up and enjoy the view without risk of death."
That's a pretty interesting perspective...and Obsidian's plan turned out very well. The Outer Worlds has sold over 3 million copies since launch.