Meteorological authorities have warned that China is expected to be battered by multiple natural disasters through the month of July.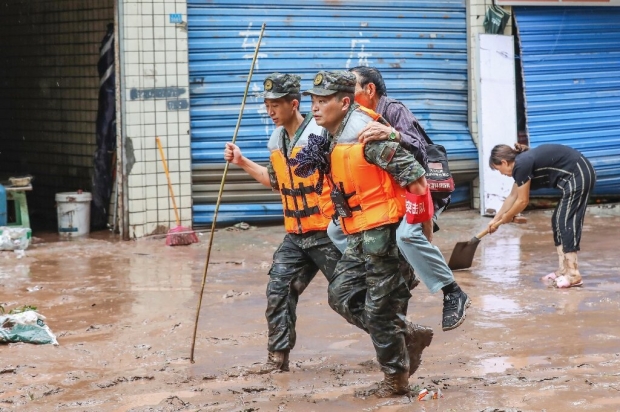 According to meteorologists, China is about to be smacked with "multiple natural disasters" in the month of July, following officials issuing a warning to the population on Tuesday about potential rain-triggered disasters, according to the Xinhua news agency. The Xinhua news agency warned of "multiple natural disasters in July, including floods, severe convection weather, typhoons, and high temperatures".
Reports indicate that more than 400 emergency personnel have been sent to inspect the damage around affected areas. Furthermore, Chinese publications reported on Tuesday a railway bridge on the outskirts of southwestern metropolis Chongqing had collapsed after it was "damaged by the impact of mountain torrents". More than 460,000 people have been affected by the downpours, and 85,000 people have had to evacuate from their homes.
Officials have said that these displaced people have been warned of "flash floods in mountainous areas" and "possible mudslides in some parts". According to the state-owned Chongqing Daily, this rainfall is a "once-in-fifty-year" event.
"Meanwhile, more than 10,000 people were urgently moved to safety due to flooding in the central province of Hunan, the Xiang'xi Emergency Management Bureau on Sunday. Around 70 houses collapsed, 2,283 were damaged and farm fields were flooded. Losses so far have been estimated at least 575 million yuan ($79 million). To the north in Shaanxi province's Zhenba county, authorities reported the worst flooding in 50 years had washed out roads and damaged homes. No deaths have been reported from the floods thus far," reports AP.