Razer has announced a brand-new gaming mouse line to join the likes of its Viper, DeathAdder, Basilisk, and other products, called Razer Cobra. With two models available, a budget-conscious wired Razer Cobra and the premium wireless Razer Cobra Pro, both feature a right-hand symmetrical design and ultra-lightweight builds with hardware designed for gamers.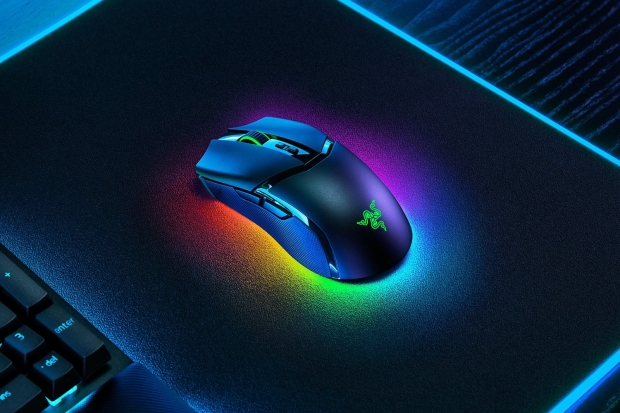 Specs-wise, you're looking at Razer's high-end Focus Pro 30K Optical Sensor on the Pro, an 8500 DPI Optical Sensor on the non-Pro, and Optical Mouse Switches Gen-3 rated at 90 million clicks for both. The 77-gram Razer Cobra Pro supports Razer HyperSpeed Wireless and also features 11 individually addressable Chroma RGB zones on the underside for a "kaleidoscopic gaming experience." As per the images supplied, we're inclined to agree.
The wired Razer Cobra price point sits at USD 39.99, while the Razer Cobra Pro price point of USD 129.99 is more affordable than the Razer DeathAdder V3 Pro (USD 149.99) and Razer Basilisk V3 Pro (USD 159.99).
Feature-wise, the non-Pro version features a single "Chroma underglow," no side grips, a more lightweight 58-gram build, and only a single onboard profile instead of the five on the Razer Cobra Pro. Both feature the same look and feel, and the symmetrical design makes it an excellent choice for competitive gamers, where this sort of shape is preferred.
Also, it's great that the Pro features the excellent Razer Hypershift mode, allowing buttons to take on a separate set of functions and adjusting DPI settings for more precise aiming.
"There was a clear gap in the market for a mouse that offered a well-balanced, immersive gaming experience. Driven by that realization, we created the all-new Cobra line," said Barrie Ooi, Head of Razer's PC Gaming Division. "The Cobra Pro stands unrivaled as the most immersive, feature-rich wireless and symmetrical mouse available today, and we can't wait for our community to try it out for themselves."
Here's a look at the specs for both.
Razer Cobra Pro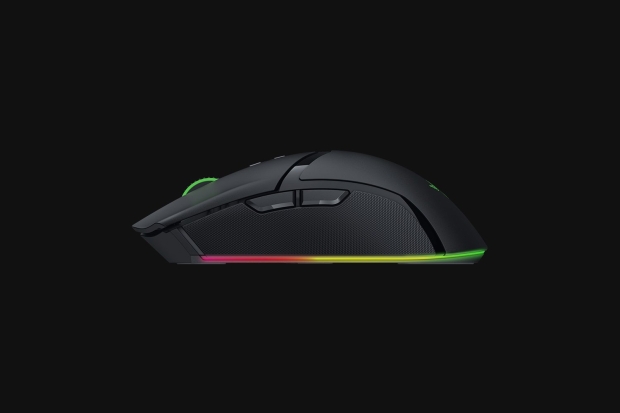 FORM FACTOR: Right-handed Symmetrical

CONNECTIVITY: Razer HyperSpeed Wireless (2.4 GHz), Bluetooth, Wired (Speedflex Cable USB Type-C)

BATTERY LIFE: Up to 100 hours on Razer HyperSpeed Wireless (constant motion at 1000 Hz), Up to 170 hours on Bluetooth

RGB LIGHTING: Razer Chroma RGB (Scroll Wheel, Logo, Multi-zone Underglow)

SENSOR: Focus Pro 30K Optical Sensor

MAX SENSITIVITY (DPI): 30000

MAX SPEED (IPS): 750

MAX ACCELERATION (G): 70

PROGRAMMABLE BUTTONS: 8

SWITCH TYPE: Optical Mouse Switches Gen-3

SWITCH LIFECYCLE: 90-million Clicks

ON-BOARD MEMORY PROFILES: 5

MOUSE FEET: 100% PTFE

SIZE: Length: 119.6 mm, 62.5 mm, 38.1 mm

WEIGHT: 77 g
Razer Cobra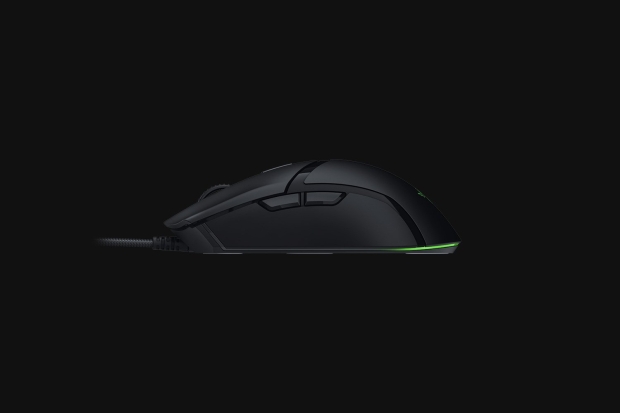 FORM FACTOR: Right-handed Symmetrical

CONNECTIVITY: Wired - Razer Speedflex Cable

RGB LIGHTING: Razer Chroma RGB

SENSOR: 8500 DPI Optical Sensor

MAX SENSITIVITY (DPI): 8500

MAX SPEED (IPS): 300

MAX ACCELERATION (G): 35

PROGRAMMABLE BUTTONS: 6

SWITCH TYPE: Optical Mouse Switches Gen-3

SWITCH LIFECYCLE: 90-million Clicks

ON-BOARD MEMORY PROFILES: 1

MOUSE FEET: 100% PTFE

SIZE: 119.6 mm, 62.5 mm, 38.1 mm

WEIGHT: 58 g