Traditional console and PC gaming segments are expected to comprise less than half of 2023's total revenues in the United States,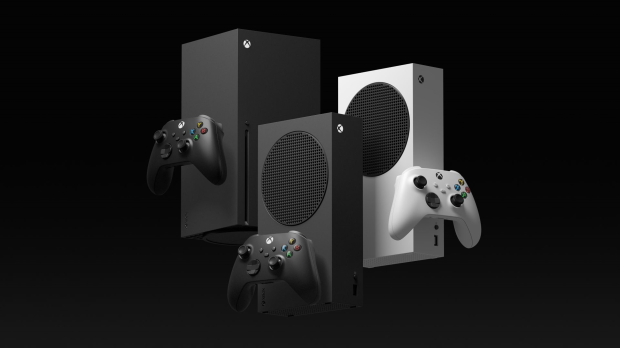 New data from analyst firm Pricewaterhouse Coopers (PwC) indicates that console and PC gaming are expected to shrink from 2023 onwards, driven by gains in the social and casual gaming segment. According to the figures that were published by VentureBeat, the firm expects console and PC gaming to generate $15.514 billion in the United States throughout 2023, comprising about 27% of total regional earnings.
Casual gaming, which includes mobile titles, is expected to make $34.459 billion in 2023, driven primarily by advertisements (over $20 billion) and in-app spending like microtransactions.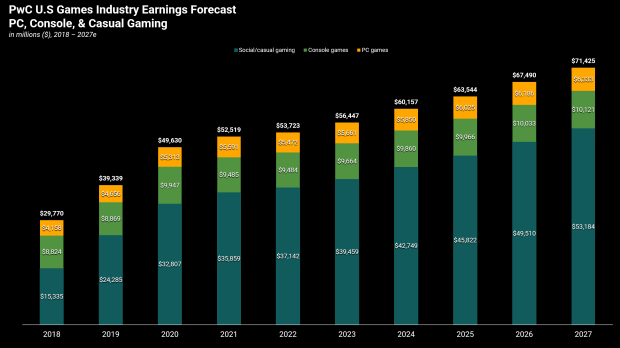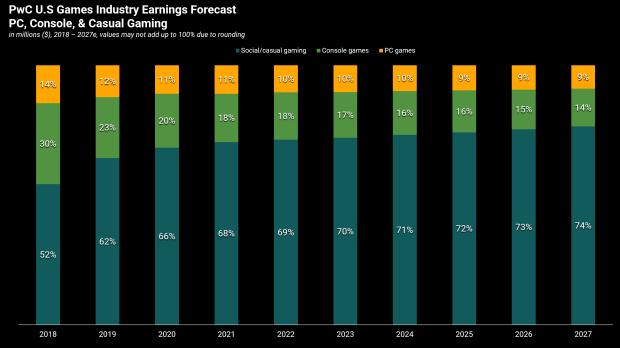 On a segment level, physical sales will apparently make more than digital game sales and microtransactions in 2023, but that trend will change by 2027.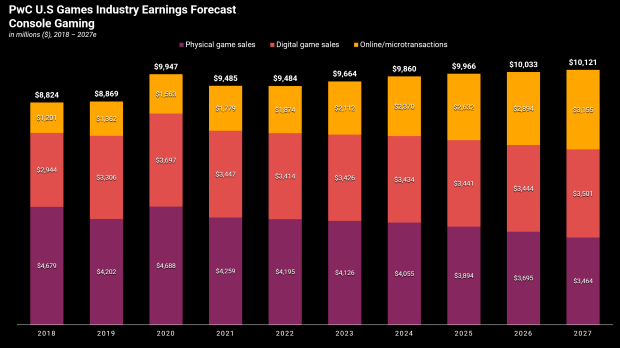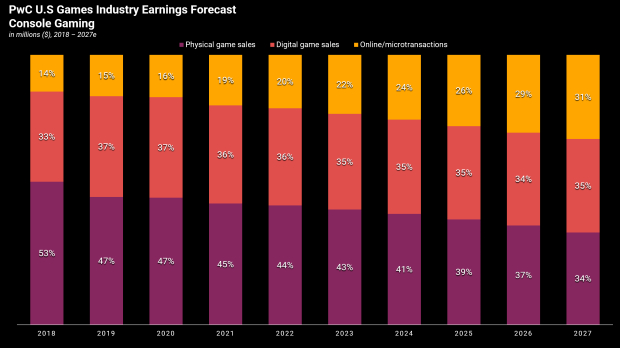 In fact, console and PC gaming are expected to drop to 23% U.S. market share by 2027 as well. Digital is on the rise, as evidenced by multiple video game company revenue sheets--EA, Take-Two, Ubisoft, Capcom to name a few--and is expected to make $3.426 billion in 2023, accounting for roughly 35% of total console revenues throughout the year.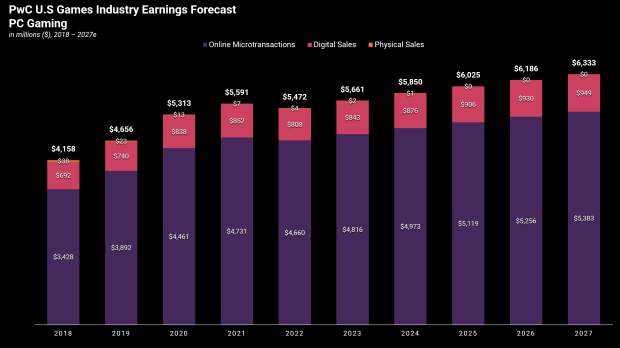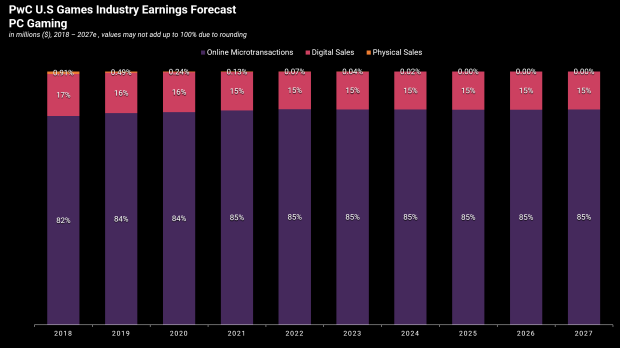 PC gaming is expected to make $5.661 billion in 2023, the bulk of which will be driven by online titles with microtransactions. Digital PC game sales are expected to make $843 million, and physical games will be halved to around $2 million. Interestingly enough, PwC expects physical PC games to drop below $1 million in sales starting in 2025.
It will be interesting to see how this data aligns with other analyst firms such as Circana (formerly the NPD Group) as well as Newzoo.