A new BIOS update is available to download for ASUS ROG Ally gamers, and while the update may solve some issues, it also introduces some brand new ones, such as regression in gaming performance.
The ASUS ROG Ally was released some time ago, and since then, the portable gaming device has grown in popularity as mobile gamers look to the Ally as a potentially better option than Valve's Steam Deck. The Ally, which runs Windows 11, comes with the "fastest" AMD APU and is built on a custom 4nm process with Zen 4 and RDNA 3 architecture, 16GB of LPDDR5 memory, and a 512GB M.2-2230 PCIe Gen4 SSD. All of the aforementioned specifications make the Ally twice as powerful as the Steam Deck.
While the Ally can pack a punch, reports indicate that ASUS has rolled out a new BIOS update that reduces total gaming performance. Testing from The Phawx indicates that BIOS update 319 introduces a performance regression. ASUS has recognized this and has cautioned Ally gamers from immediately updating their portable console. Suppose you have already updated your Ally and want to roll back your BIOS to regain performance. In that case, you can manually downgrade the BIOS by using the ASUS EZ Flash utility.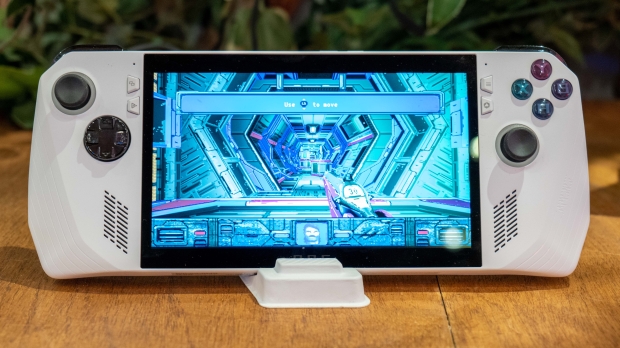 If you can't be bothered manually rolling back your BIOS, you will need to wait for a new update from ASUS, which is expected to be right around the corner.
ASUS showed off a tear down of the ROG Ally at Computex 2023, check out the below link for more information about that.