Apple is attempting to secure the exclusive rights of depictions of apples in a long-standing effort from the company to be given the exclusive rights of owning all apple imagery.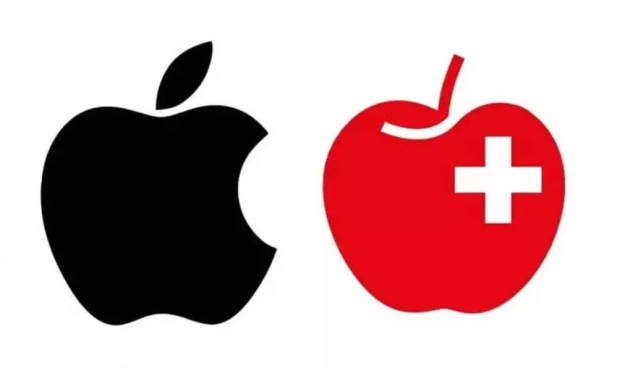 A new report from Wired UK states that Apple has been attempting to acquire a trademark for an apple in Switzerland since 2017 while simultaneously making the same application in other countries such as Japan, Turkey, Israel, and Armenia. Reports indicate that Apple submitted an application to the Swiss Institute of Intellectual Property (IPI) for the exclusive rights to a black-and-white depiction of a Granny Smith apple.
The application was partially awarded by the IPI in 2022, with the regulatory body citing the legal principle of generic images of common goods, such as fruits, or in this case, apples, which are considered to be public domain.
Apple wasn't satisfied with that response and filed an appeal with the IPI, and due to the case being ongoing, details couldn't be revealed. However, an IPI official said to Wired that Apple's trademark request included rights for audiovisual footage that was intended for "television and other transmission".
Apple's trademark request doesn't exclusively affect the technology industry, as Fruit Union Suisse (FUS), a 110-year-old organization of fruit farmers, which have a logo of a red apple with a white cross, are concerned that they will be required to change the organization's logo.
"We have a hard time understanding this, because it's not like they're trying to protect their bitten apple. Their objective here is really to own the rights to an actual apple, which, for us, is something that is really almost universal ... that should be free for everyone to use," said Jimmy Mariethoz, director of FUS.
"We're concerned that any visual representation of an apple-so anything that's audiovisual or linked to new technologies or to media-could be potentially impacted. That would be a very, very big restriction for us," he said. "Theoretically, we could be entering slippery territory everytime we advertise with an apple."