The Ryzen Z1 Extreme-based ASUS ROG Ally has had a lot of eyes on it of late, with the impressive Windows PC gaming handheld giving Valve's extremely popular Steam Deck a run for its money in terms of performance and capabilities. Though, if you're one of the early adopters, you might want to hold off on updating the device to the latest 319 firmware - as reports out there point to it lowering in-game performance.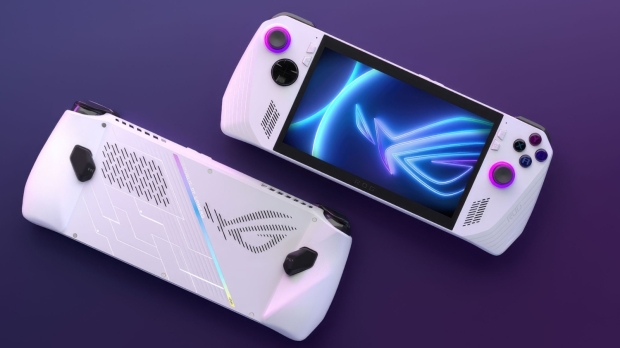 The update, available via the MyASUS app, fixes some bugs concerning the ASUS ROG Ally and its software, causing issues regarding everyday gaming on the handheld. In fact, the 319 update was intended to improve performance when using the 9W low-power preset.
Instead, you're getting overall performance degradation with the latest firmware, with the YouTube channel The Phawx showcasing that even across the various power modes, the benchmark results are noticeably worse, especially when it comes to things like 1% Lows, which are great for gauging the overall stability of a game.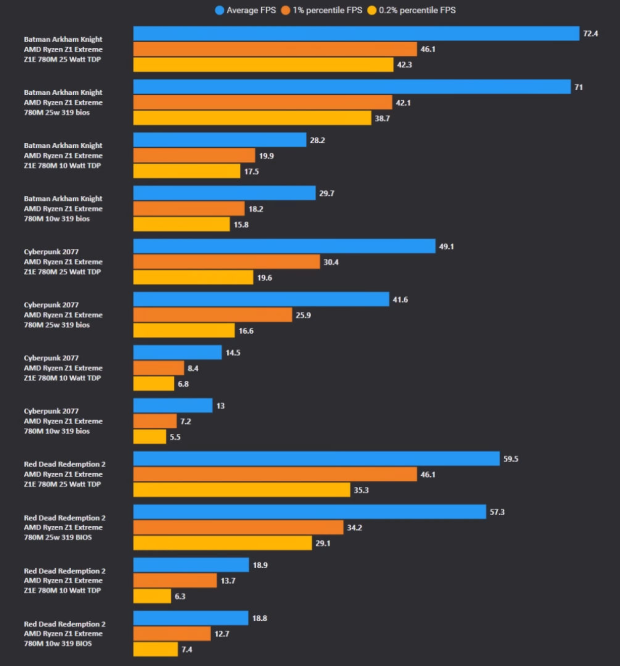 Of course, some differences are minimal, and you might not notice a few frames per second difference. However, it's still disappointing when you're looking at 10% worse performance in a game like Cyberpunk 2077.
And with that, The Phawx recommends that ASUS ROG Ally owners should stick with the current 317 firmware, which ASUS has even echoed on a recent ROG Ally tips and tricks broadcast where ASUS's Whitson Gordon notes that it is aware of the performance issues with the new BIOS and that gamers can choose to skip the upgrade. The ROG Ally team is looking into the matter, so hopefully, it will be rectified quickly.