VIA to be snapped up by Nvidia?
Fact or Fiction?
Published Mar 20, 2008 10:29 AM CDT
|
Updated Tue, Nov 3 2020 12:38 PM CST
0 minutes & 49 seconds read time
Digitimes has posted a story claiming that Nvidia has been in serious talks with VIA at a possible merger or acquisition. The three possible strategies discussed included a strategic alliance, or segmented acquisition, or a complete buyout of VIA.
Apparently, according to the source, VIA priced itself out of the bargain, but may after carefully reconsidering its worth, join the bargaining table again.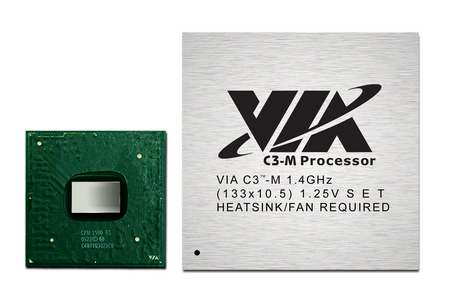 If I was a betting man, I'd say that Nvidia has noticed VIA's C7 CPU technology and X86 license, and since the rumors are flying that Nvidia will make its own CPU for the PC market soon, then it stands to reason that they need to invest in already basically proven technology to get the ball rolling.
Nvidia has a string of takeovers under its belt over the years, which include ULI quite recently. Since that time almost two years ago, one has yet to see any of the ULI chipset technology inside the Nvidia technology. We have to question whether VIA's technology and advancements are not doomed to be stacked away in the locker for good if they are bought up by the Jolly Green Giant of Graphics.
According to the article at
Digitimes
, Nvidia and VIA have both denied the rumor.