If you own a Samsung Galaxy Watch or plan on picking one up in the future you could one day be thanking it for saving your life. That's thanks to the news that it's getting a new health feature after years of forcing wearers to watch on as Apple Watch owners have their own lies saved by the same thing.
The feature in question is irregular heartbeat recognition and notifications, something that has been a staple feature of the Apple Watch for years. It's also been proven to help save lives, alerting people to an issue with their heart or other problems even when they were unaware that something was amiss. Now, it's coming to a Samsung Galaxy Watch near you.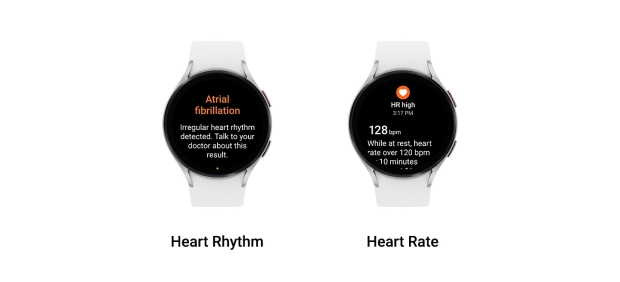 The feature was first cleared by the FDA back in May 2023 but there's now been another step on the road to making it available to users around the world. The Korean Ministry of Food and Drug Safety (MFDS) has now also given the wearable the approval it needs for use in that country, too.
The new monitoring and alerts will come to Samsung's Health app in 13 different countries starting this summer, with the Galaxy Watch 6 set to be the first wearable to sport the feature. Countries coming online include Argentina, Azerbaijan, Costa Rica, Dominican Republic, Ecuador, Georgia, Guatemala, Hong Kong, Indonesia, Panama, UAE, Korea, and the US.
While the Galaxy Watch 6 will be the first to support the new feature, the Galaxy Watch 4 and Galaxy Watch 5 will also come on board later this year thanks to a One UI 5 Watch update.