When Apple announced the macOS Sonoma update during its WWDC 2023 event on June 5, it previewed a number of new features that are going to be available to Mac users later this year. However, not all of them will be available to everyone.
That's because some of the macOS Sonoma features won't work on some Macs - specifically, those that are running Intel chips.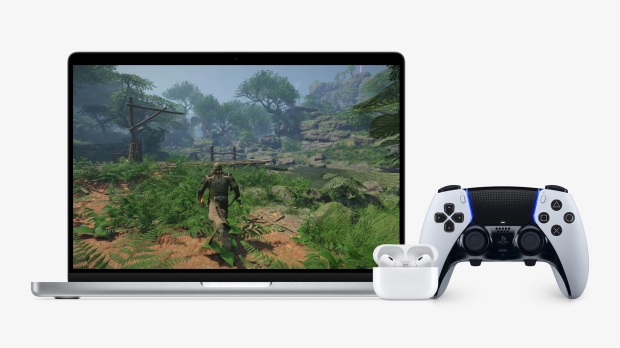 While a macOS update being made available to more Macs is always a good thing, it seems that reducing the functionality on some of them is the only way that Apple could make that happen. And while it isn't yet clear why Apple silicon appears to be required for these specific features, this could be an indication that it's only a matter of time before Intel Macs no longer receive big macOS updates at all.
As for the features that won't be available to Intel-powered Macs, there are a few.
Of those features, Presenter Overlay is one that won't make the move to Intel. That feature keeps the presenter of a call on-screen even when sharing their desktop. The camera will follow people as they move around, we're told.
Another feature is Game Mode, one that fully opens the Mac's resources to make for a better gaming experience. Background tasks are limited and CPU and GPU resources are instead diverted to the game in question. It's only available to those using an Apple silicon Mac, however.
One interesting change relates to Siri. With macOS Sonoma, Apple silicon Macs will allow people to say "Siri," not "Hey Siri" when activating the digital assistant - but everyone with an Intel Mac will have to say the extra word it seems.
Finally, a feature that allows people to react with their hands and have on-screen effects kick in during video calls will not work on Intel Macs, even after they have been updated to macOS Sonoma.
The macOS Sonoma update is now available in early developer beta form, but it will be months before it's ready for primetime. Mac users will likely be able to install the macOS Sonoma update on their machines starting at some point in October, depending on how well the beta program goes. As for the rest of Apple's software updates, Apple also announced iOS 17, iPadOS 17, tvOS 17, and watchOS 10 at WWDC 2023 and they're all also now available to developers so that they can get their apps ready for a release later this year.