ASRock had several goodies to showcase at Computex 2023, with everything from displays to graphics cards and motherboards. On that front, it had a couple of notable new high-end entries that will take full advantage of the new Wi-Fi 7 standard that can hit a theoretical data rate of 46 Gbps.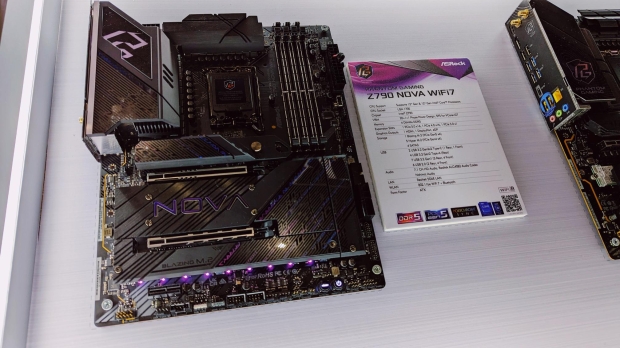 The flagship Wi-Fi 7 board from ASRock is the Phantom Gaming Z790 Nova Wi-Fi 7, which features a 20+1+1 Phase Power Design and plenty of expansion opportunities. Storage-wise, it features a single 'Blazing' M.2 slot (PCIe Gen 5x4), five additional 'Hyper' M.2 Slots (PCIe Gen 4x4), and three SATA ports.
USB-wise, you're looking at 19 in total (10 on the rear and 9 on the front), with two being Type-C and four being USB 3.2 Gen2. In addition to Wi-Fi 7, you've also got an impressive Realtek 5GbE LAN connection.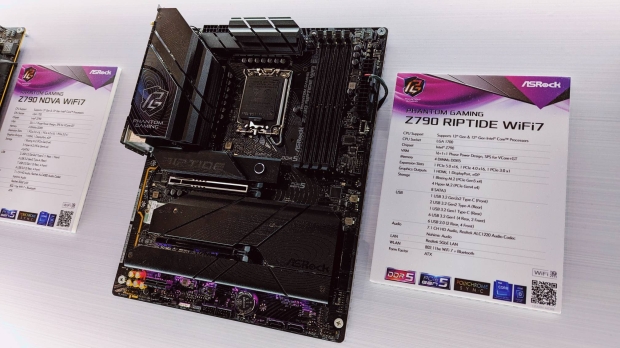 Next to that beast sits the Phantom Gaming Z790 Riptide Wi-Fi 7, which features a 16+1+1 Phase Power Design and fewer expansion options than the flagship Nopva board. But, still impressive as you've also got a single 'Blazing' M.2 PCIe Gen5 slot and four 'Hyper' Gen4 slots. Throw in plenty of USB action (16), the same Wi-Fi 7 functionality, and Realtek 5GbE LAN as the Nova - and the new Wi-Fi 7 Riptide sounds impressive.
But there's good news for budget-conscious builders, with ASRock showcasing a new range of Taichi boards designed for affordability without compromising features and build quality. At Computex 2023, the company showcased new Taichi Lite motherboards for AMD and Intel platforms - the Z790 Taichi Lite and the B650E Taichi Lite.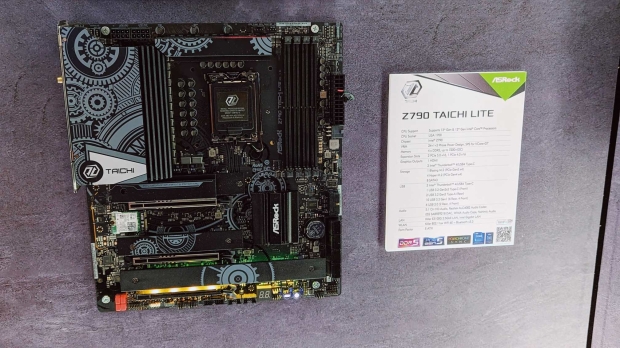 Both feature the same high-end components as their non-Lite versions, 24+1+2 Phase Power Design, DDR5 support, PCIe Gen5, Thunderbolt, Killer 2.5 GbE LAN, Wi-Fi 6E, and plenty of USB expansion. The only things missing are RGB flourishes and some heatsink covers for the M.2 slots, which are intelligent concessions for ASRock to bring down pricing. On that note, pricing hasn't been made official, but we'll keep you posted as these could become great options for mid-range and affordable high-end PC builds.