One of the big themes of Computex 2023, at least in terms of complete PC builds, was looking at ways to improve cable management through the smart motherboard and case design. With MSI creating everything from motherboards to fast SSDs to GPUs and cases, it was no surprise that 'MSI Project Zero' was on hand to showcase a glimpse at the p[otential future of cleaner and more visually appealing builds.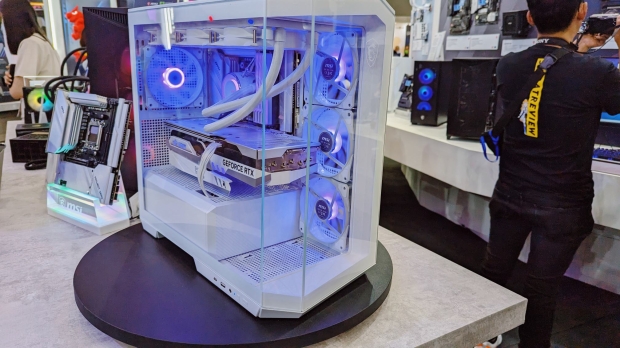 It all comes down to a brand-new motherboard design with no visible circuits or cabling on the front, which in turn leads to a clean-looking build. All the major stuff is on the back of the Micro-ATX MSI B650M Project Zero motherboard, from the chunky 24-pin motherboard power connector, front panel connectors, RGB headers, fan headers, and even SATA connectors.
The B650 chipset supports the current generation of AMD Ryzen 7000 series processors, dual PCIe 4.0 x4 M.2 slots, DDR5 memory, 2.5G LAN, and support for Wi-Fi 6E. What separates the MSI Project Zero build from similar stealth projects at Computex 2023 is that everything you see here is on track for a release this year.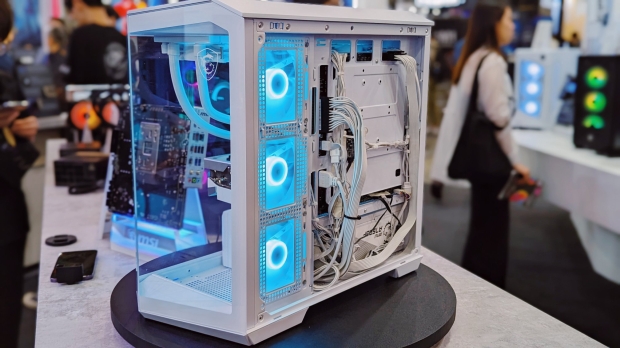 We were told it would target the affordable mid-range market - including the brand-new case, which MSI notes will launch with a price below 100 USD. MSI also told us it plans to launch the first version of this new case in white, with black to follow.
It seems we're on the cusp of a revolution regarding cable management and motherboard design, which is excellent. In addition to making everything look slicker and cleaner, getting everything connected and installed will become more accessible, too, as you're dealing with fewer situations where you need to thread cables. The good news is that MSI is speaking with other motherboards and case makers to work out a new standard for this new approach to ensure it's standardized moving forward.