The Witcher 3 has now sold over 50 million copies worldwide and is among the top best-selling games of all time.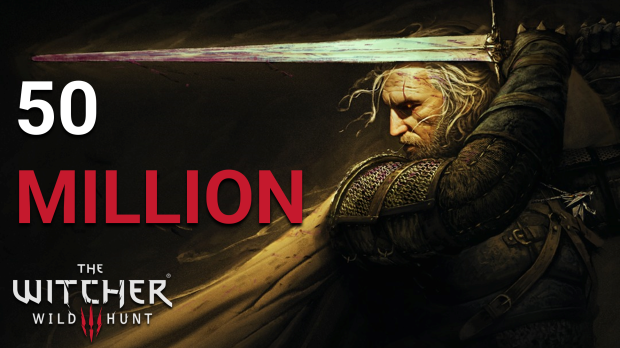 Today, CD Projekt announced its Q1 2023 earnings results and also updated total franchise sales of The Witcher series. According to the report, The Witcher franchise has now sold over 75 million copies, and the company's widely-acclaimed third chapter in the saga has broken a new milestone.
The Witcher 3 has now sold-through over 50 million copies from its original launch in 2015 to the present day. In eight years, Geralt's generation-defining adventure has become one of the top 10 best-sellers of all time.
"Based on publicly available data, The Witcher 3 now ranks among the top 10 best-selling video games in history," CD Projekt Group Chief Financial Officer Piotr Nielubowicz said in a recent Q1 performance update.
Quick comparisons show that The Witcher series jumped by 10 million units in a years' time, almost assuredly driven by the new Witcher 3 re-release on PlayStation 5, Xbox Series X/S, and PC. Sales were not only prompted after the remastered game's release, but before it as well, as CD Projekt had offered a free next-gen upgrade to anyone who owned an existing copy of the game.
CD Projekt CEO Adam Kicinski says the company is excited about The Witcher franchise's performance, and that the new upcoming Witcher games--which includes a new three-part saga--will exhibit the strength of the series.
"If we add the two earlier parts of Geralt's adventures, the entire trilogy has now sold more than 75 million copies. We are very pleased by the strength of this franchise, particularly in the context of our future projects set in the Witcher universe," Kicinski said in a press release.
Here's how The Witcher franchise stacks up against sales of other hit video games IPs: