Surface Pro X owners have doubtless been scratching their heads after the cameras on these devices suddenly stopped working.
The problem? Apparently, Microsoft has been lax and let a security certificate expire, so The Register reports.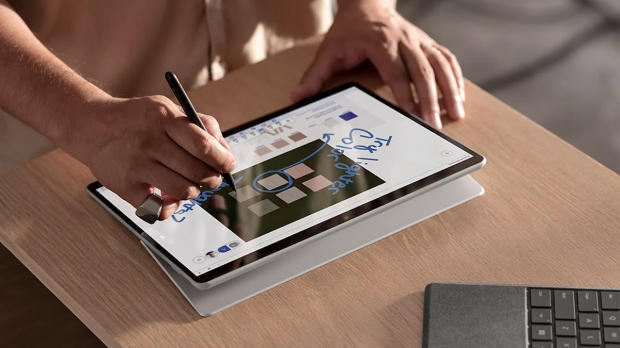 The tech site points out the plentiful complaints online (on Reddit, and Microsoft's support site, Answers.com) from users no longer able to use their camera for, say, an important video meeting. Or indeed logging in with Windows Hello.
On the Answers.com forum, a Microsoft employee responded to say that the company is aware of the Surface Pro X being plagued by issues with the cameras, and that it is actively investigating the matter.
And on Reddit, there's a report from someone who spoke to Microsoft tech support, noting that the employee acknowledged the issue, and said a fix was being worked on.
A further Reddit thread claims the latest system update caused the camera bug - as you might expect with the camera suddenly going wrong for many people, the fault doesn't lie with the hardware but the software.
There is a workaround, and that's to manually change the date on your Surface Pro system to before May 23 (In Settings > Time & Language > Date & Time - you'll need to turn off 'Set Time Automatically' to change the date manually).
Apparently, this does the trick, at least for a fair number of users who've reported successfully using this date-fudging method. You may want to turn back the clock a week, or more - some suggest a month - simply because if the date advances past May 23 again, you'll face the same glitch.
Leave enough time, then, so that Microsoft will realistically have got the fix out by then. (Four months should do it - ahem).
The problem is that changing the date so it's wrong could cause issues elsewhere, most obviously with browsers and web pages that'll complain if your system date is incorrect.
The date fix likely works because the expired certificate causing the failure has no longer expired when you rewind time.
If you don't want to use the date fix, which is understandable if you're afraid that your web browsing experience will be impacted - and it likely will - then there's only one course of action left. Wait for Microsoft to issue a new update to solve the apparently broken certificate.
With any luck, the software giant will get the cure for the Surface Pro X camera blues out pretty sharpish in the form of a hotfix, considering the gravity of the problem, and the fact that it shouldn't be hard to remedy.