SteelSeries has partnered with Blizzard to release a new collection of limited-edition gaming gear inspired by the Diablo universe to celebrate the release of Diablo IV. The gear sees award-winning SteelSeries products given the Diablo treatment, from the Arctis Nova 7 Wireless Headset to an Aerox gaming mouse, mousepad, and even a very cool Artisan Keycap.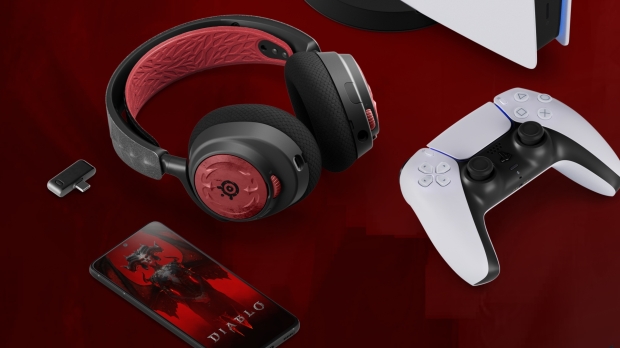 With only 2,160 of the Diablo-inspired keycaps being produced, those will likely be snapped up quickly.
And those that purchase the Diablo IV-themed Arctis Nova 7 Wireless, Aerox 5 Wireless, or Thumbsticks Collector's Edition will get access to an exclusive in-game item - a Mount Trophy - explicitly created for this Blizzard and SteelSeries collaboration.
Here's a breakdown of the collection. And for those rocking a SteelSeries headset and making the most out of the excellent Sonar Audio Software Suite, you'll be pleased to know that Diablo sound engineers have created an official Diablo IV EQ preset. Sonar is one of the best PC tools for game audio and is hardware agnostic - so it works with all brands.
Arctis Nova 7 Wireless Headset | Diablo IV Edition - USD 199.99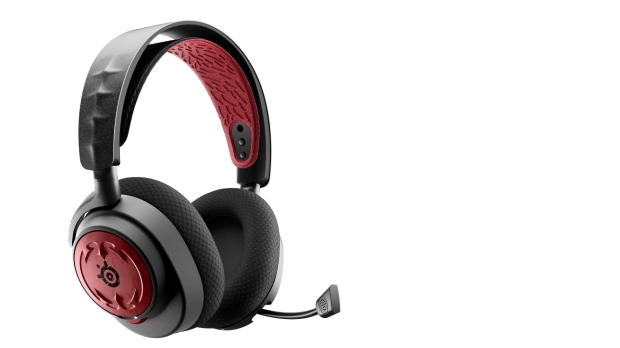 The award-winning stylish and comfortable Arctis Nova 7 Wireless Headset is now sporting Diablo IV style. Engineered with the Nova Acoustic System, featuring HiFi audio, with Sonar Audio Software Suite support. With this headset, you can listen to two audio streams simultaneously thanks to 2.4GHz and Bluetooth support for PC, Mac, PlayStation, and Switch (with USB-C). And as a wireless headset, you get a 38-hour battery life with a fast charge offering six hours of use after a 15-minute charge.
Aerox 5 Wireless Gaming Mouse | Diablo IV Edition - USD 149.99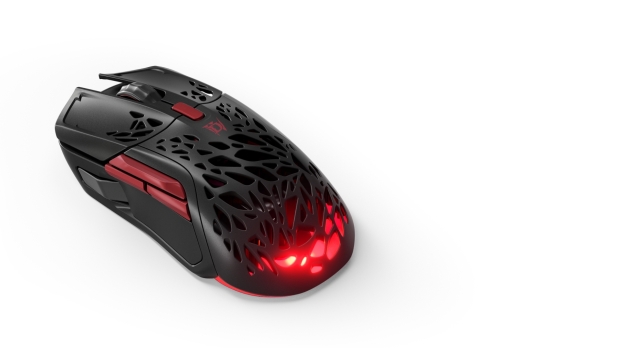 The ultralight Aerox 5 Wireless Gaming Mouse is designed for rapid movement, fast response times, and 9 programmable buttons - making it perfect for Diablo IV. The ultralight Aerox 5 Wireless weighs in at a featherweight 75g and still offers up to 180 hours of battery life. It supports wireless and Bluetooth for versatility and comes with something SteelSeries calls AquaBarrier technology - which safeguards against spills.
QcK XXL Mousepad | Diablo IV Edition - USD 49.99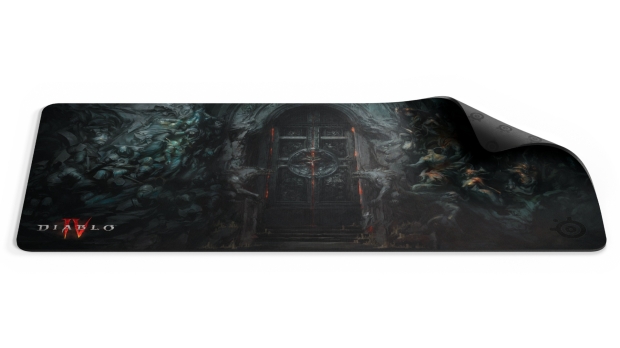 SteelSeries' excellent QcK XXL (with dimensions of 900 mm x 400 mm x 4 mm) gave the Diablo IV treatment with an image offering gamers "a gateway to the world of Sanctuary." In addition to featuring a robust build with high-quality materials designed for esports-style gaming, this one is a collector's piece for Diablo fans.
SteelSeries Artisan Kepcap | Diablo IV Edition - USD 69.99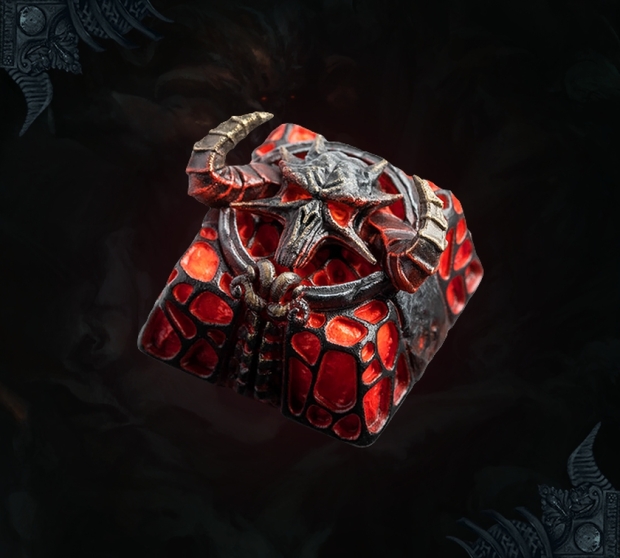 According to SteelSeries, these cool-looking Diablo keycaps have been hand-painted in a mold "depicting Diablo's demonic visage." And with only 2,160 being produced, they're the sort of legendary loot that all Diablo fans will crave.
KontrolFreek Performance Thumbsticks | Diablo IV Edition - USD 19.99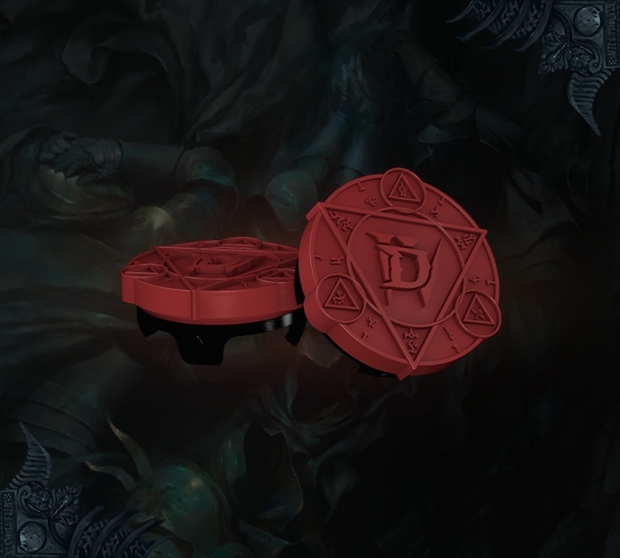 For those planning on playing Diablo IV with a controller in hand, these KontrolFreek Performance Thumbsticks will sit on top of your existing thumbsticks to add some height and, in turn, precision to spinning around as a Whirlwind Barbarian.
The Diablo IV collection is available via SteelSeries and the Blizzard Gear Store.