EA has laid out an ambitious plan to stretch its IPs and game franchises and create games-as-a-platform, a concept that 343 Industries has tried with Halo Infinite.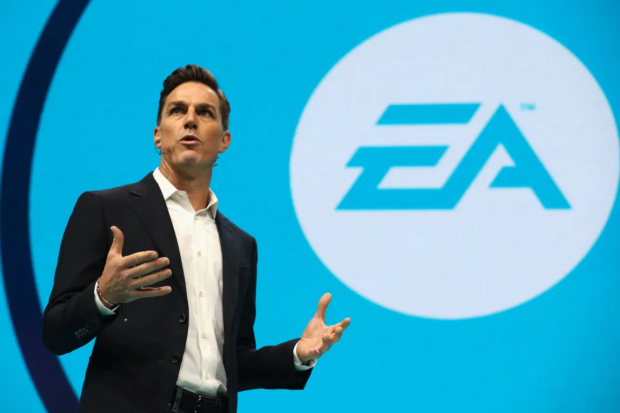 EA is doubling down on live services in a way that will cement its core franchises into a new kind of ecosystem. Well, it's not entirely new, it just has a fresh name. EA has coined the phrase Games-as-a-Platform, a concept that I had originally used to discuss the likes of Assassin's Creed Infinity and Halo Infinite, to illustrate its plans for the future.
So what exactly is Electronic Arts up to? The publisher has a grand vision of one franchise being spread across multiple dimensions, including free-to-play, premium, mobile--the works. Games-as-a-Platform is predicated on EA's four new business cornerstones.
Play - Actually playing the game
Watch - Content streaming, Twitch, YouTube, etc.
Create - User-generated content, think of the Sims and Battlefield custom games content
Connect - Live services, multiplayer content, engagement-driven mechanics
Wilson delivered in-depth conversations on these concepts and how they fold into EA's overall plans. In reality, not much is changing. EA already operates most of its big games within the cross-synergistic pathways of these four main pillars. Moving forward, though, EA is open to greater levels of expansion and potential experimentation than ever before.
In fact, Wilson went so far as to say the future of EA's franchises is a bit like comic books from the late 90s and early 2000s where the worlds and IPs were expanded to a great degree across multiple storylines.
"There's incredible retention with Apex. There's ebbs and flows in our economic environments, but the teams on Apex are able to re-engage during these ebbs and flows," Wilson said when asked about the future of Apex.
"We'll continue to invest in the IP broadly, geographically, create new modalities of play, and storytelling--I don't think anything is off the table."
Hmmm...nothing's off the table...does that mean a Titanfall 3 could happen?
Wilson continues:
"As we think of game IP today, it's kind of like comic book IP of 20 years ago. The opportunities for us to continue to grow, expand, and stretch the nature of experiences across the next decade and beyond is unfettered."
Right now these concepts are just that--concepts. But the titles are coming, with new games like the free-to-play Skate co-mingling with other heavy-hitting GaaP-based games like The Sims, Battlefield, and Apex.
Below we have a more in-depth breakdown of EA's four-part plan that was taken from an earnings call from September 2022:
Play

The first is a very core vector which is play, this notion of interactivity. What we're now seeing is that players are expanding their context of play. So what happens in our football franchises when you're not kicking the ball? What happens when you leave the stadium? What happens in Need for Speed when you get out of the car? What happens in Apex Legends when you put the weapon down and you explore? What happens when you're in the Sims and you leave your home and go into someone else's home? This expansion of the modality of play and what I can do in the world.

Watch

The third vector of course is watch. If you look at Apex Legends I think we had about 3 billion hours of Apex played last year. We had nearly 2 billion hours watched.

If we look at our FIFA franchise we had more than 4 billion hours played and well over 2 billion hours watched. So the watch component is becoming a very big part of what we do. Watch isn't just in the context of the game itself but in the context of content around the game--you'll see that we've started to bring content from the real-world of football into the platform we have into EA Sports FC around play, create, watch, and connect.

Create

The second one of course is when you start doing other things outside of the world is how can I create in that world. In the near term, creation is just moving around assets in the world and making it a more personalized experience. In the medium term we're starting to see is the creation of new assets to put in the worlds that we create to create whole new worlds. We're seeing people move between those two things and this notion of create represents an extraordinary new element of our industry. If you look at it on average of 20% of our players are creators, about 10% of our players are creating content our community is creating with, but over 50% of players are engaging with created content.

This represents an extraordinary new opportunity for us and you'll see us do more and more and that.

Connect

The fourth vector is social connection. Games are the new social networks, but in a very different way than a traditional social network. Games allow you to connect with the most important people in your life. As we think about the future of connection, there is potential to build global communities up around our content, across play, watch, create, but connection is also about how do we immerse these global communities, how do we make a connection with the people who are most special to us.