Final Fantasy XI might be one of the longest-running MMORPGs on the market, but Square Enix apparently isn't going to shut the game down any time soon.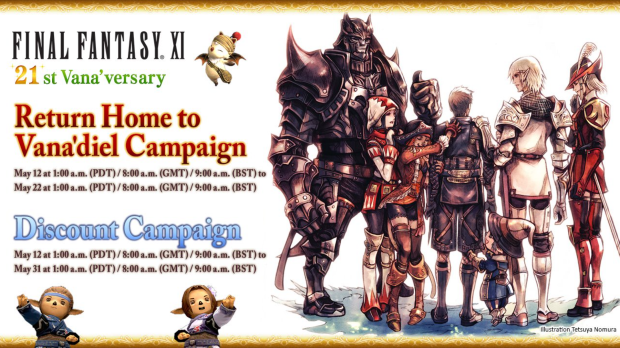 While Final Fantasy XIV remains one of Square Enix's most important games, its predecessor is still alive and well. Today marks the 21st anniversary of Final Fantasy XI, and I remember buying this game many years ago on Xbox 360 and hooking up a wireless mouse and keyboard combo for some couch MMO action.
Square Enix saved the largest celebration for the game's 20th anniversary last year, but in a recent developer post, the team says that Final Fantasy XI isn't going anywhere. That being said, the developers are indeed winding down the overall content plans for the MMORPG.
"Starting this spring, we significantly scaled down development to create a more realistic roadmap for the game. Though the amount of new content will gradually decline over time, we're cooking up some new things that should help keep you motivated to play. We'll also continue to perform maintenance on the game, so Vana'diel's not going anywhere!"
The publisher is currently holding special events for the anniversary including the Return Home to Vana'diel offer, which lets anyone who's previously played FFXI with a PlayOnline account to jump back in for free. Gamers will be able to return to the game from Friday, May 12 - Monday, May 22.
Other special in-game events include a ton of bonus rewards for completing missions and objectives alongside world-state alterations. Check out the 21st Anniversary Special Events page here.